3DMark synthetic GPU benchmarks have been a staple part of the review process here at TweakTown for a long time, and over the years, the two big standout tests have been the DirectX 11-based FireStrike and the DirectX 12-based TimeSpy. For those buying new graphics cards, firing up 3DMark TimeSpy right after installation to check out the score has become a right of passage.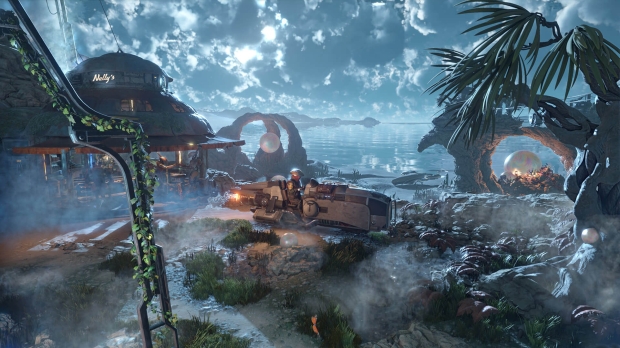 Other benchmarks that cover ray tracing (like Port Royal) and other high-end GPU features have appeared. Still, as 3DMark enters its 25th anniversary, it is set to debut a new staple benchmark called Steel Nomad, just in time for NVIDIA's new GeForce RTX 40 Series SUPER graphics cards that will launch early next year.
3DMark Steel Nomad is a forward-thinking benchmark that will work across multiple platforms, APIs, and operating systems. Windows users will use the modern and updated DirectX 12 API; for macOS users, it will use Metal; and for Android and Linux systems, it will use Vulkan.
With different APIs and systems, the expectation is that results will be separate, but this has yet to be confirmed.
Early screenshots for the new Steel Nomad benchmark showcase a futuristic steampunk fantasy meets Western vibe - and based on the detail present, it will undoubtedly push GPU hardware to its limit. The screenshots look awesome; we can't wait to see what it looks like running on everything from a GeForce RTX 4070 to a GeForce RTX 4090 and Radeon RX 7900 XTX. Something tells us that hitting 60 FPS on this test won't be easy.
There's no release date for Steel Nomad, but it's expected to arrive alongside an updated 3DMark software suite.