It was only a matter of time before USB 4 hit the scene, beginning the transition from USB 3 to a new, faster, and more performative standard. Right now, USB 4 is "next-gen" technology, but with the arrival of ADATA's USB4 SE920 External SSD, we've got the first external storage solution sporting the new USB 4 technology.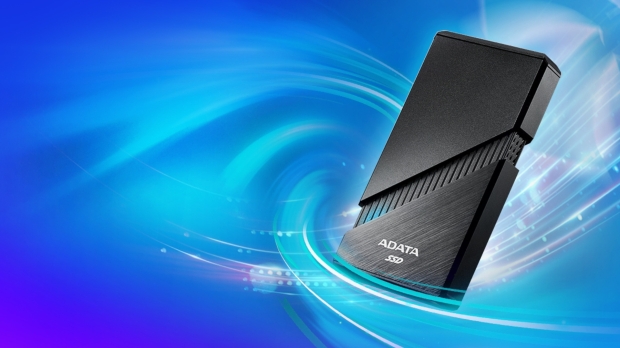 ADATA's USB4 SE920 external SSD, which supports Thunderbolt 3 and 4 and is backward compatible with USB 3.2 and USB 2.0, can reach up to 3,800 MB/s per second in full USB4 mode. As we've seen in the desktop space and PCIe Gen5 SSDS, hitting speeds of up to 40Gbps on an external SSD generates quite a bit of heat.
The good news is that the USB4 SE920 external SSD features a proprietary and patented active cooling solution with a micro fan and a casing that can extend via a simple touch to increase air circulation when in use. Outside of the incredible speed, the casing design for the USB4 SE920 external SSD from ADATA is one of its most impressive features.
Again, that's outside of the incredible speed, with ADATA confirming that the USB4 intercase leads to a read/write speed of 3,800/3,700MB/s - which is enough to transfer a 10GB 4K video file in around three seconds. Compared to USB 3.2 Gen2 x2, which tops out at 2,000MB/s - USB4 and the SE920 external SSD offers a 90% increase in overall speed.
The USB4 SE920 external SSD is compatible with Android, Mac OS, and Windows in addition to consoles like the PlayStation 5 and Xbox Series X - though you are limited to backward compatible speeds where USB4 isn't present.
As we wait for more info on availability and pricing, check out the full product page here.