When Apple announced the Apple Watch Series 9 and Apple Watch Ultra last month it confirmed that both wearables would support Double Tap. The new feature allows users to double-tap their fingers together to interact with on-screen buttons, perfect for those times when they don't have a free hand to tap the display with a finger. The feature itself wasn't available at launch, with Apple saying that it would ship later in the year. Now, with the release of watchOS 10.1, the new feature is here.
Apple has been beta testing watchOS 10.1 for a few weeks now which has given developers the chance to take the new Double Tap feature for a spin. But this is the first time that it has been made available to the public with Apple announcing its arrival via a press release posted to its Newsroom site.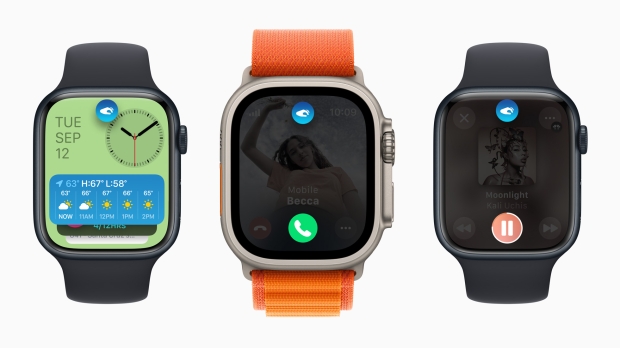 Apple's announcement shows the new feature being used while also outlining some of the ways it can be used. The Double Tap feature won't work with all apps, for example, but it can be used to answer and end phone calls, pause, resume, and end timers, snooze alarms, and more. We can likely expect the functionality to expand in the future, too.
Unfortunately, you'll need an Apple Watch Series 9 or Apple Watch Ultra 2 to benefit from Double Tap, however. While a similar accessibility feature is available no all Apple watches, Apple says that the new watches' S9 SIP is required to make it work to the point of having a fully-fledged feature. We can of course expect all future Apple Watches to support it, however.