343 Industries has a dedicated team working on the next Halo game's campaign, new reports indicate.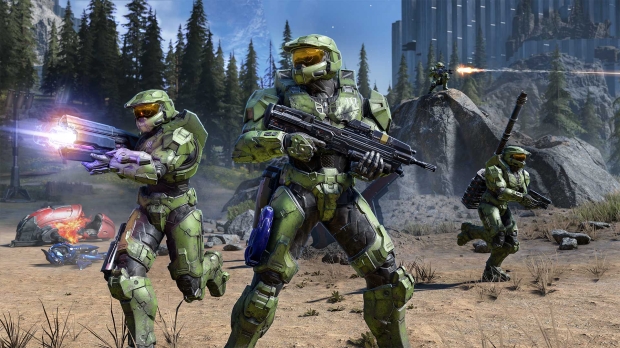 Halo gamers are holding out hope that Infinite will get some sort of new campaign DLC content, but it sounds like 343i is already laying the foundations for the next mainline Halo game. Sources have told Ains, the editor-in-chief of Seasoned Gaming, that 343 Industries has a group that's planning out the next Halo singleplayer campaign storyline.
These assertions match up with reports from Bloomberg's Jason Schreier from early 2023, which discussed how 343 Industries was hit particularly hard by the recent Microsoft layoffs. 343i had restructured its business following the departure of studio founder Bonnie Ross, with Master Chief Collection head Pierre Hintze taking over for Ross. The studio had outright eliminated some roles while also making layoffs and letting people go in the process.
"Do I have any info on the Halo campaign? The short answer is nothing specific. What I can say, what I know anyway, is that yes, they do have a team working on the next Halo campaign. It is part of the restructure that is building the next generation of Halo on Unreal," Ains said in the SG Bitcast 269 podcast.
"I don't know--if I'm a betting man, I think I told a friend the other day that the earliest I would expect to see another Halo singleplayer campaign outside of Firefight and stuff they're doing in Infinite, is a couple years. It's going to be a while so don't hold your breath."
The next big Halo project is a unique mash-up that's codenamed Tatanka, possibly referring to the Lakota word for buffalo. Tatanka is being co-developed by Certain Affinity, a studio that has worked on Halo for quite some time, and is reportedly a mix of battle royale and extraction shooter.
343i has yet to formally announce Tatanka or any other Halo content outside of Halo Infinite's new Season 5 Reckoning update.