The Microsoft-Activision merger is officially a done deal. Xbox now owns the largest independent video games publisher on the planet.
Earlier this morning, UK regulators gave the go-ahead for Microsoft to finalized its megaton $68.7 billion merger with Activision. Microsoft quickly released an announcement that welcomed Activision and its video games empire to the Xbox brand, signalling the closure of gaming's largest-ever acquisition.
"Today, we officially welcome Activision Blizzard and their teams to Xbox," Microsoft gaming CEO Phil Spencer said.
"They are the publishers of some of the most played and most beloved franchises in gaming history across console, PC and mobile. From Pitfall to Call of Duty, World of Warcraft to Overwatch, Candy Crush Saga to Farm Heroes Saga, their studios have pushed the boundaries of gaming for players around the world."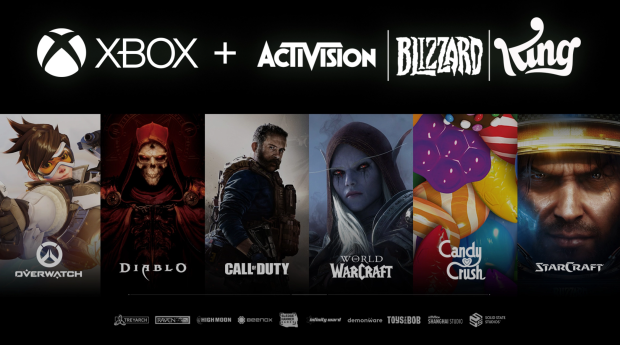 The buyout sees Xbox taking control of some of the most lucrative entertainment properties in existence in a bid to improve profitability and help usher in a new digital-first landscape.
Activision has 8x separate video game franchises that have all generated over $1 billion in lifetime revenues, and some IPs like Call of Duty, have generated exponentially more revenues than others (Call of Duty has made over $31 billion as of October 2022). Three main franchises make up the bulk of Activision's annual earnings--Call of Duty, Warcraft, and Candy Crush--but Microsoft's unique business models could resurrect more dormant franchises like Tony Hawk and Guitar Hero.
The sheer size and scope of this combination cannot be understated. Microsoft will use Activision Blizzard King's multi-pronged divisions in tandem with its billion-dollar IPs to help invigorate PC and console gaming while instantaneously establishing a billion-dollar foothold on the mobile gaming market.
Microsoft now oversees a veritable Roman empire of gaming that spreads across all devices and genres, and while the merger is over, the real work is just starting.