At Meta Connect 2023, Meta CEO and Founder Mark Zuckerberg was on hand to confirm that the Meta Quest 3 all-in-one VR headset is also now a mixed-reality device and is launching on October 10 starting from USD 499.99 for the 128GB version and USD 649.99 for the larger capacity 512GB model.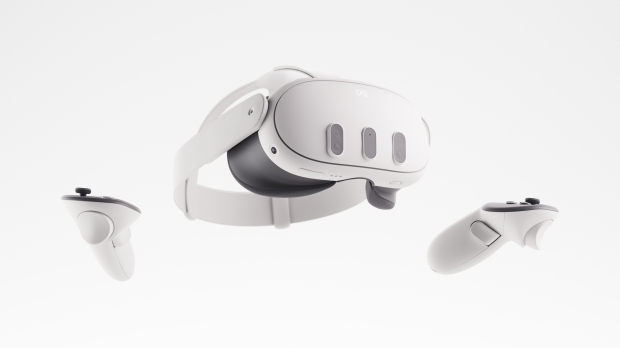 Yes, the new Meta Quest 3 headset features cameras on the front, with full-color passthrough to deliver mixed-reality experiences on top of serving as the next-generation all-in-one VR headset from the company. Meta notes that this full-color Passthrough presents your surroundings with 10 times more pixels than the Quest 2.
Of course, the main functionality of the Meta Quest 3 will still be as a VR headset. On that front, the new Snapdragon XR2 Gen 2 platform delivers double the GPU processing power than what's possible with the Quest 2 - alongside other features like faster loading for games.
It's also backward compatible with all 500+ Meta Quest VR and AR experiences.
With a thinner profile and a "more customizable fit," the Meta Quest 3 also features multiple color options for the face interface and straps. Of course, it's all about specs for many out there, so here's a breakdown of the new Quest 3.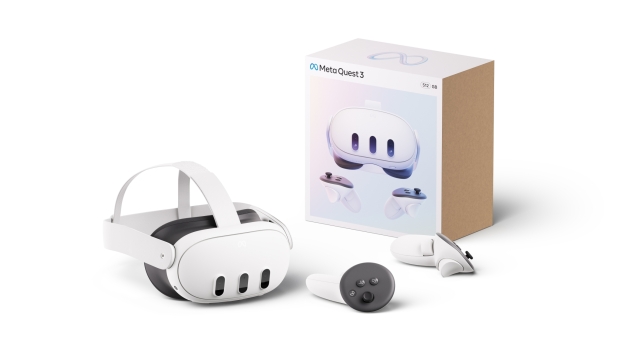 Display Resolution - 2064x2208 pixels per eye, 4K+ Infinite Display with 25PPD and 1218 PP (a 30% increase over the Quest 2).
Refresh Rate - 90 Hz, 120 Hz (experimental).
Field of View - 110 degrees horizontal and 96 degrees vertical.
Optics- Pancake lens for a slimmer optical profile, with 25% increased sharpness and fewer artifacts.
Lens Adjustment - Inter-pupillary distance (IPD) ranges from 58 mm to 71 mm.
Meta Quest Touch Plus controllers - A new ring-free design with TruTouch haptics
Mixed-reality - 2 RGB Color cameras and depth projector.
Direct Touch hand tracking - Machine learning sensors follow your gestures, with 4 IR cameras and 2 RGB cameras to enable controller-free navigation and more intuitive control.
Battery Life - Up to 2.2 hours on average with a 2.3-hour charge time.
PC support - Meta Quest Link cable.
To showcase the improved visual fidelity and processing power of the new Meta Quest 3, the company has released the following video for the popular The Walking Dead: Saints & Sinners game, comparing Meta Quest 2 and Meta Quest 3 versions of the game. And it's an impressive leap forward.
Meta notes that over 100 new and upgraded titles are coming to the new Quest 3 platform by the end of 2023 - with all purchases of the Quest 3 set to receive Asgard's Wrath 2 when it launches December 15. Some big titles announced include Assassin's Creed Nexus VR, Ghostbusters: Rise of the Ghost Lord, and SEGA's Samba de Amigo.
One of the other big announcements for the Meta Quest 3 at the Connect 2023 event was that the headset will support Xbox Cloud Gaming to deliver a virtual big-screen experience for all cloud-based Xbox titles available to play through Xbox Game Pass. Those who shell out for the 512GB model will get access to the Meta Quest+ subscription service that offers two hand-picked games each month.