Apple has today released macOS Sonoma to the world, allowing people to download it onto their Macs for the first time.
The macOS Sonoma update was previewed during the WWDC 2023 event on June 5 and it's been in beta ever since. That beta included both private developer and public beta programs and there have been many releases across the last few months. Now that the update is ready, everyone who has a compatible Mac can download macOS Sonoma for free and enjoy all of the new features that it brings to the table.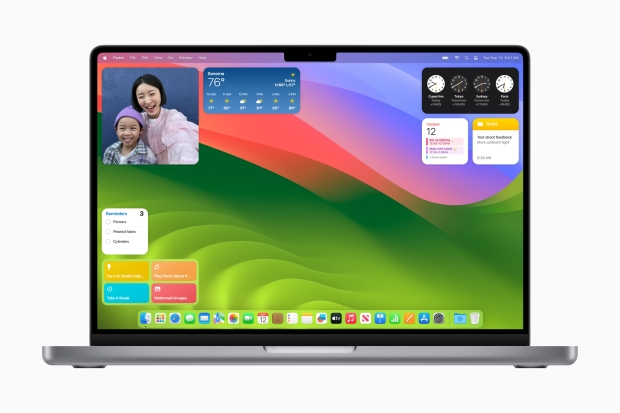 There are plenty of new improvements as part of this update including support for placing widgets on the Desktop for the very first time. Those widgets are also live, which means that they won't open their corresponding apps just to update data. Users can also install iPhone widgets on their Mac for the first time, too.
There are more changes, of course. New slow-motion screensavers have also been added, while there are also improvements to the Safari web browser including turning websites into web apps.
The macOS Sonoma update also includes a new Game Mode that focuses a Mac's resources to ensure that the game runs as well as possible. That includes reducing the wireless latency for things like AirPods and game controllers, too.
Owners of Macs going back as far as 2017 can install macOS Sonoma today without the need to buy a new computer, although if you have one going that far back it's possible this will be one of the last major updates you can install. Maybe it's time to treat yourself to something running Apple silicon instead of Intel, anyway.
The macOS Sonoma update can be downloaded via the Software Update section in the System Settings app.