MSI's new 'Limited Series' products will see the company stealth drop a limited quantity of custom hardware that will only be produced once and made available for a limited time. With only 6,000 units produced, the first drop is the new GeForce RTX 4060 Gaming X NV Edition, sporting a stylish green design with RGB accents.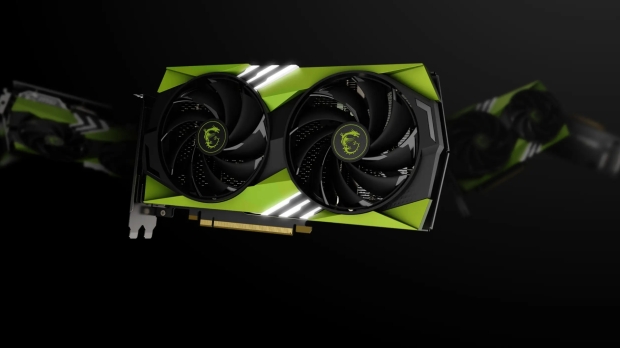 MSI notes that the green colorway on this custom Gaming X graphics card represents the company's "enduring partnership" with NVIDIA and is a testament to their "friendship and collaboration through the years."
It's not simply a green GeForce RTX 4060, as the aesthetic also means that the limited edition GPU sports Eco packaging that is 100% paper-based and plastic-free. Per MSI's announcement, the MSI GeForce RTX 4060 Gaming X NV Edition is available at select retailers across Europe, with the United States and Asia to follow.
As far as the specs go, the GeForce RTX 4060 Gaming X NV Edition sports the same underlying hardware as the regular Gaming X variant - a 2595 MHz Boost Clock and 8GB of GDDR6 memory. In addition, you've got the premium Gaming X design with the company's latest TWIN FROZR 9 Thermal Design - not to mention the excellent power efficiency of NVIDIA's Ada Lovelace architecture.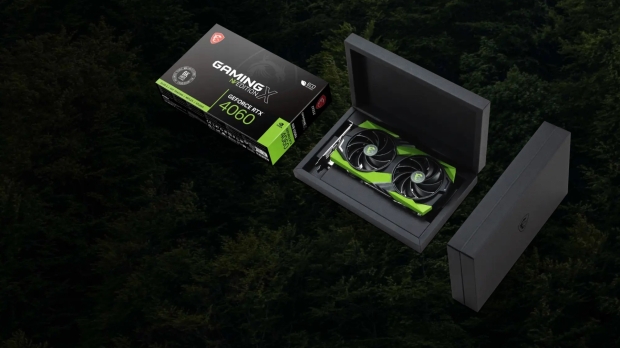 The whole thing here is that this is a Limited Edition product drop, so you're obtaining more of a stylish collection piece than something that will power your 1080p gaming for the next few years. However, it'll be great for that, too. As for the design, the GeForce RTX 4060 Gaming X NV Edition looks very cool in green, and the little touches like the MSI logo being green and the fans retaining the all-back look of the regular Gaming X design are excellent.
And, as this is the first Limited Series product announcement and drop from MSI, we're now wondering what will be next.