Google has created a prototype AI-powered microscope that is designed to assist doctors in locating potentially cancerous cells and other pathogens.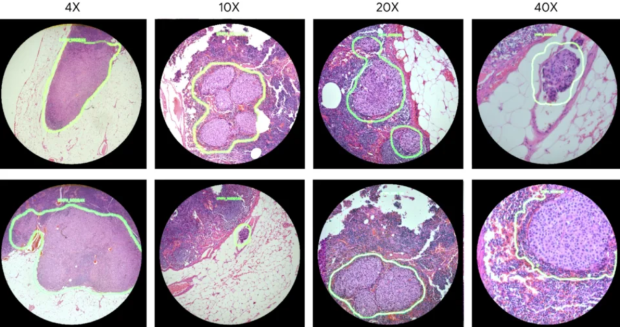 The new type of microscope is called an "Augmented Reality Microscope" (ARM) and was birthed out of a relationship between Google and the Department of Defense. Reports indicate that the new microscope has heads-up-display (HUD) capabilities such as heatmaps, visual indicators, and object borders - all of which speed up the identification process conducted by doctors. Notably, the ARM microscope first came into the public eye in 2018 and has not been tested on patients with the purpose of diagnosis.
Google has designed 13 prototypes of the new device, and according to reports, substantial clinical studies still need to be conducted before ARM can be rolled out to potentially thousands of doctors. However, once the necessary studies have been completed and the results lead to a green light, ARM will be rolled out to hospitals and clinics. Google writes that ARM was designed with the intention of being able to attach to existing microscopes, or as Google describes it, "retrofitted".
CNBC has reported the Department of Defense will be purchasing a selection of ARM attachments, with each said to be between $90,000 and $100,000. Judging by its price, it's unlikely many hospitals will be lining up for this new technology. However, we will have to see. There isn't an official launch date for ARM, but there is some expectation that the military will get some this fall.
For more information on this story, check out this link here.