ASUS has finally launched the cheaper version of its popular ROG Ally gaming handheld, with the USD 600 model sporting a different chipset in the form of the non-Extreme AMD Ryzen Z1 APU. Outside of this, it retains the same impressive 7-inch 120 Hz 1080p display, 512GB of internal storage, and 16GB of DDR5 memory.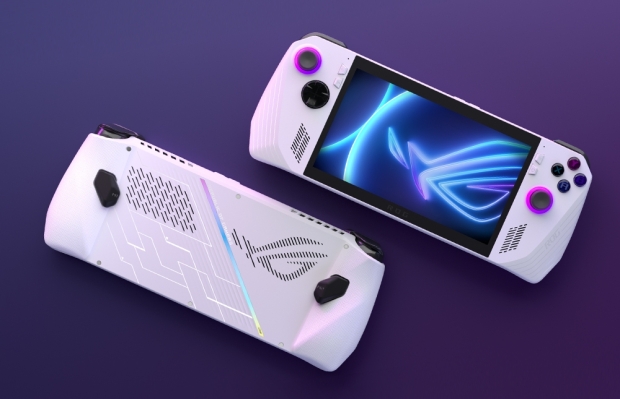 However, major differences exist between this model and the AMD Ryzen Z1 Extreme chip in the more expensive launch ROG Ally, which costs roughly $100 more. Feedback from reviewers who have gone hands-on with the new Ryzen Z1 model has shown that it is not as powerful as Valve's Steam Deck - which was one of the ROG Ally's big selling points.
The Phoenix-based Ryzen Z1 Extreme APU is one of the fastest mobile processors for gaming, sporting 8 cores, 16 threads, and a boost clock of over 5 GHz. The Ryzen Z1 only comes with 6 cores, but the real difference for portable gaming comes from the Z1's four RDNA 3 cores versus the Z1 Extreme's 12.
An in-depth review over at Digital Trends that compares performance between the two ASUS ROG Ally models and Valve's Steam Deck showcases a big performance gap. Running Cyberpunk 2077 with the Steam Deck visual preset shows the ROG Ally Z1 hit 30 fps compared to the Seam Deck's 37 fps. The real kicker is that the ROG Ally Z1 Extreme hits 51 fps - a massive 70% increase in performance.
It's a similar result when firing up Dying Light 2, with the Z1 Extreme being 72% faster than the non-Extreme Ryzen Z1. Even though it's priced competitively against Valve's Steam Deck with a 512GB storage configuration, the ROG Ally Z1 is slower than Vavle's handheld, even though other aspects seem more attractive. Really, though, it points to the ASUS ROG Ally featuring two flavors - one that you'll definitely want and one that you should avoid.