Larrabee AIB partner negotiations begin
So Fudo says anyway...

Published Wed, Apr 16 2008 9:49 AM CDT
|
Updated Tue, Nov 3 2020 12:38 PM CST
Fuad Abazovic over at Fudzilla
claims
that Intel has already started AIB partner negotiations with several Taiwanese graphics card makers for its upcoming Larrabee chips.
If what we are hearing and seeing is in fact correct, Intel won't sell its discrete graphics cards directly but following a similar business model as AMD and Nvidia. It is unclear if Intel will produce the graphics boards and ship to its partners or just ship the chips and spec details.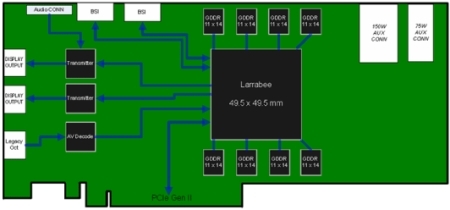 Fudo goes on to claim that 2009 will be the year for Intel retail graphics cards but more than likely later in than year rather than early.