The fact that Bethesda Game Studios has fully embraced the modding community over the years is wonderful, and it's a tradition that will continue with Starfield - a game that, like the studio's The Elder Scrolls V: Skyrim and Fallout 4, will end up being one of the most modded titles out there. Ahead of the game's full launch later this week, you can already download a number of mods over at Nexus Mods.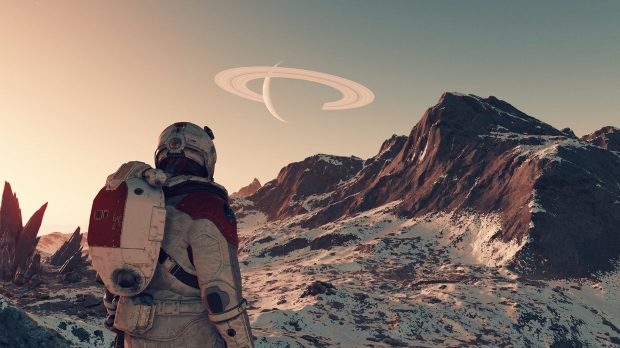 But the news that development on 'Starfield Script Extender' has already been completed means that we're on the cusp of getting a number of game-changing and potentially amazing mods to the game in the coming months. Like the 'Skyrim Script Extender,' this too "expands scripting capabilities and adds additional functionality," so odds are it will be as essential as that.
The Skyrim Script Extender or SKSE led to the amazing PC-centric SkyUI overhaul that became a must-have mod for the game, and with people already complaining about Starfield's similarly minimal but functional UI - this will allow modders to get to work on overhauling it similarly. However, there's a catch.
According to the development page, 'Starfield Script Extender' or SFSE, as it will undoubtedly become known, does not support Starfield's Windows Store or Game Pass release on PC. This is because "Windows Store applications are locked down similarly to consoles," so SFSE only supports the version on Steam. It's also not supported on the Epic Games Store version.
It's a bit of a downer for those playing on PC Game Pass, as SFSE could become a requirement for some of the game's most popular mods in the future.
Really, though, it's impressive that its creators, Ian Patterson and Stephen Abel, got this working in the space of days (instead of exploring, you know, space), similar to how modders have already gotten DLSS and DLSS 3 Frame Generation support into the game.