UPDATE: Original post noted that NVIDIA dropped the MSRP of the GeForce RTX 4060 Ti 16GB down to USD 449; this is not the case. The market price for multiple SKUs of the 16GB variant is currently sitting at USD 449 - with some models as low as USD 430.
NVIDIA's new GeForce RTX 4060 Ti range comes in two flavors: the 8GB models launched in May for USD 399 and 16GB models from select partners arriving a month later for USD 499. As seen in some deep dives on the GeForce RTX 4060 Ti 16GB, having that extra chunk of VRAM can significantly improve performance in some titles when in-game settings depend on memory.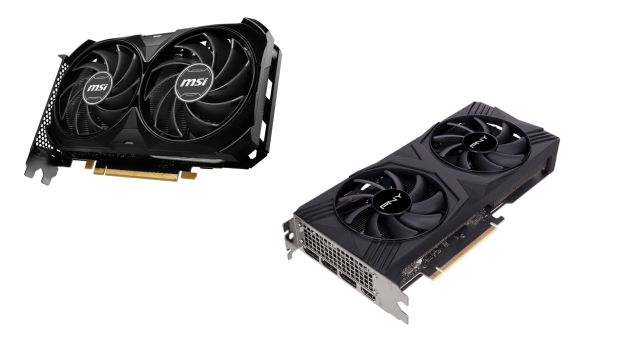 As great as it was to see NVIDIA offer two SKUs for the GeForce RTX 4060 Ti, having an additional 8GB of VRAM for future-proofing sit behind a $100 premium didn't feel worth it for many. However, with the release of AMD's mid-range and enthusiast GPU combo next week - the Radeon RX 7700 XT 12GB (USD 449) and Radeon RX 7800 XT (USD 499) - several SKUs for the GeForce RTX 4060 Ti 16GB GPU are available for USD 449.
With AMD's new cards going up against the RTX 4060 Ti and the RTX 4070, it's good to see some old-fashioned retail competition in the GPU space. In a statement supplied to Wccftech, NVIDIA PR says that both the GeForce RTX 4070 and GeForce RTX 4060 Ti 16GB at USD 599 and 449, respectively, "are great upgrade choices for gamers seeking their next GPU for the upcoming 2 to 3 years."
The MSI Ventus GeForce RTX 4060 Ti 16GB is currently available at Newegg and the PNY GeForce RTX 4060 Ti 16GB Verto currently being sold at Amazon for USD 449 (link below). PNY has also updated its product page for the GPU, listing the new price of USD 449.99.
The GeForce RTX 4060 Ti series is a lot more than the sum of its memory, as it makes full use of NVIDIA's latest Ada Lovelace architecture to deliver truly impressive power efficiency, DLSS 3 Frame Generation, excellent ray-tracing performance, and more. Hopefully, we'll see more 16GB models for the GeForce RTX 4060 Ti in the coming months. And perhaps more discounts if AMD's new GPUs deliver when it comes to 1440p performance.