With the review embargo dropping and countless hours of Starfield takes, impressions, critiques, and overall ratings to scour through - I thought I'd take a different "first post-launch Starfield" approach based on how beautiful and immersive some of the planetary locations in the game can be.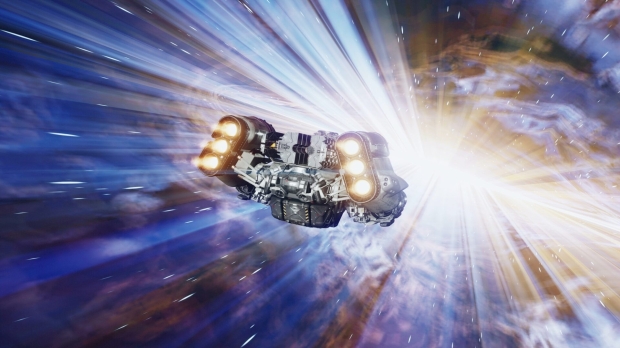 And that is to take you on a tour through the Sol system - the place we're all currently in - home of Earth, Mars, Venus, and Uranus. With all footage captured on GeForce RTX 4090 at the 4K ultrawide resolution of 3840 x 1600, this is a mere glimpse at Starfield - a look at the somewhat barren worlds of our solar system.
Consider this documentary-style eye-candy, spoiler-free outside of giving a glimpse at Earth in the year 2330. The video showcases a brief look at Mercury, Venus, Mars, and Lune (aka the Moon). Check it out after the jump.
For me, even in its most barren state, the universe is full of wonder, and Starfield manages to capture that awe in spades - alongside providing some memorable quests, characters, and the tools to craft your own outpost or spaceship.
Now, onto some impressions of the game, which features outposts, mines, space stations, cities, and populated locations to explore, including a very big one on Mars called Cydonia that you can spend several hours completing quests on. What you see in the video is merely a look at the places in our backyard.
In Starfield, you can land anywhere you want, and from that, depending on the type of planetary body you land on - environments and points of interest will be generated alongside scripted events. It's still very much a Bethesda Game Studios joint, so early moments do feel like Skyrim in space because there is a load screen separating all of the disparate elements.
Yes, the Starfield review embargo has dropped, but this is not a review. Even after spending 30 hours or so exploring the stars and planets and getting to know the crew and faces of the Constellation crew, I still feel like I've only scratched the surface of what's on offer. Not merely in terms of content, where a sizeable open-world title might feature dozens if not hundreds of hours of content, but scale. There's so much to do and many places you can go.
The good news is that the game runs extremely well on PC, in that performance is consistent with only rare hitches here and there. Combat, both planetary and on-foot, is smooth, mainly as the frame rate stays above 60 fps. It's not perfect, no game is, but it's polished, stable, and impressive for a title this size (from Bethesda Game Studios, no less).
But that's enough because the skies and stars are calling me. Stay tuned for more on Starfield - especially regarding performance and PC visuals in the coming week.