Recycling a three-year-old Ryzen APU for AI is quite an ingenious move, with a Redditor sharing a clip of them turning the Ryzen 5 4600G into a makeshift 16GB graphics card ready to run a range of AI applications like Stable Diffusion and MiniGPT-4.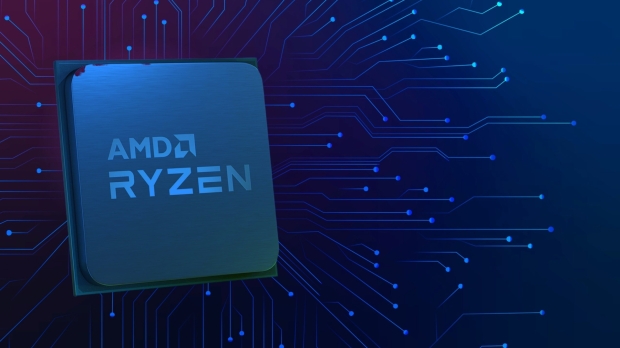 The trick to turning the Ryzen 5 4600G into a 16GB graphics card is that an APU like this doesn't have dedicated memory; it shares system memory. The Redditor took their system's 32GB of DDR4 memory and allocated 16GB of that to the Ryzen 5 4600G - with 16GB being the maximum amount of memory you can assign to an iGPU.
The Ryzen 5 4600G first hit the scene in 2020, a Zen 2 APU with a boost clock of 4.2 GHz and a Vega iGPU with seven Compute Units clocked at close to 2 GHz. The newer Ryzen 5 5600 G has since replaced the APU, so the Ryzen 5 4600G currently retails for around USD 95 - making it a budget option for those running memory-intensive AI tasks.
This little hack also means you've got more video memory to work with than using a more expensive GeForce RTX 40 Series card like the GeForce RTX 4070 or GeForce RTX 4070 Ti - cards that both feature 12GB of VRAM. Of course, these NVIDIA graphics cards are far more powerful options for straight-up gaming - this is all about running AI on a budget.
As for turning the Ryzen 5 4600G into an AI-capable 16GB graphics card, the Redditor's YouTube video accompanying the post isn't a how-to and only offers demos for Stable Diffusion. It's worth noting that AMD's Radeon Open Compute platform (ROCm) doesn't support APUs like Ryzen 5 4600G, so the use of third-party and experimental packages is required for the APU to work with PyTorch and TensorFlow frameworks.
But with a complete setup guide on the way, this will no doubt open the door to more AI homebrew across budget systems and builds. For the Stable Diffusion demo, we see a 512x512-pixel image generated in under two minutes - an excellent result for an efficient $95 APU doing all the legwork.
GPUs with 16GB of memory are the current sweet spot for those looking to get into AI, and with few (if any) of the options from either AMD or NVIDIA being affordable, this is a very cool little hack. Now we wait to see if somebody can do the same thing with the new Phoenix APUs that can take advantage of fast DDR5 memory speeds.