At Computex 2023, we learned that NVIDIA's new GH200 Grace Hopper Superchip had entered full production, an AI powerhouse that combines an Arm-based NVIDIA Grace CPU and Hopper GPU architectures using NVIDIA NVLink-C2C interconnect technology.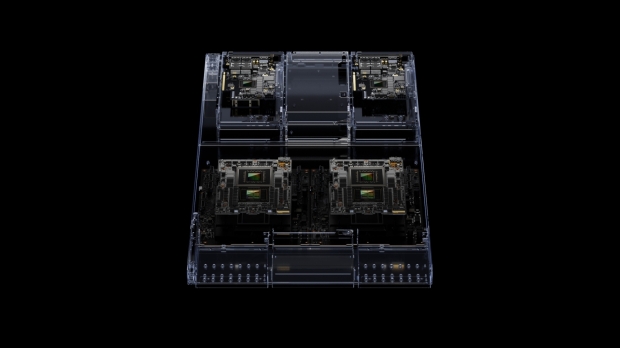 Today as part of SIGGRAPH 2023, NVIDIA has announced that it's supercharging the GH200 Grace Hopper Superchip with the world's first deployment of HBM3e memory for both higher capacity and bandwidth.
"Built for the era of accelerated computing and generative AI," the new GH200 Grace Hopper Superchip with HBMe delivers up to 3.5 times more memory capacity and 3 times more bandwidth than the current offering. Spec-wise, you're looking at 144 Arm Neoverse cores, eight petaflops of AI performance, and 282GB of the latest HBM3e memory.
HBM3e memory is 50% faster than the current HBM3, delivering 10TB/sec of combined bandwidth. Like the current offering, additional Superchips can be connected via NVIDIA NVLink to work in unison on the latest AI, with 1.2TB of fast memory in a dual configuration.
"To meet surging demand for generative AI, data centers require accelerated computing platforms with specialized needs," said Jensen Huang, founder and CEO of NVIDIA. "The new GH200 Grace Hopper Superchip platform delivers this with exceptional memory technology and bandwidth to improve throughput, the ability to connect GPUs to aggregate performance without compromise, and a server design that can be easily deployed across the entire data center."
The next-generation Grace Hopper Superchip with HBM3e is fully compatible with the NVIDIA MGX server unveiled at Computex 2023, the first systems set to use the technology on track for Q2 2024.