With the NVIDIA GeForce RTX 4060 Ti available in two flavors, 8GB and 16GB of VRAM, a lot of coverage around the latter's SKU launch has pointed to there not being much difference in in-game performance. This makes sense for titles where additional VRAM isn't a big issue because both RTX 4060 Ti models share the same Ada Lovelace GPU and architecture - the only difference being memory capacity.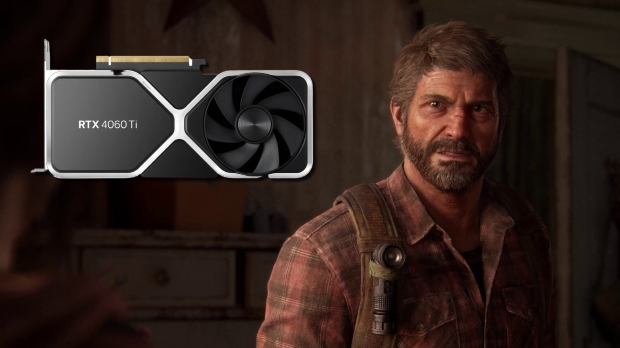 A new deep dive by YouTube tech reviewer Daniel Owen offers a closer look at the NVIDIA GeForce RTX 4060 Ti 8GB and NVIDIA GeForce RTX 4060 Ti 16GB to showcase relative performance in some of the latest memory-hungry titles. Kicking things off with Ratchet & Clank: Rift apart, we see a pretty sizable difference between the two RTX 4060 Ti models.
With the RTX 4060 Ti 8GB version delivering 44 fps at 1080p using Very High RT settings, the RTX 4060 Ti 16GB delivers 59 fps - a 34% improvement. This applies to the 1% lows too, so in this specific example, the RTX 4060 Ti 16GB gives you a generational improvement in performance. Bumping up the resolution to 1440p and the performance bump increases to a massive 43%.
Even with RT disabled, the results are similar, showcasing that VRAM capacity is important for visually intensive graphics settings with or without ray-tracing. There are examples where performance across both RTX 4060 Ti models is essentially the same - as seen in the Remnant II tests, which is a title that struggles even on the GeForce RTX 4090. It's the same "basically the same" performance situation with Star Wars Jedi: Survivor unless you crank up the resolution to 4K.
The Last of Us Part II was one of the first big PC releases for 2023 that kickstarted the whole 'Is 8GB of VRAM enough' debate for modern PC games, and here we see a performance at 1080p on the RTX 4060 Ti 16GB deliver a 19% performance improvement using the game's Ultra quality settings.
The other title that showcases the benefit of 16GB of VRAM for the RTX 4060 Ti is the Resident Evil 4 Remake from Capcom. Here we see a 77% improvement to 1% low performance (which jumps up to 113% at 1440p), with an overall average frame rate improvement in the region of 11%.
Daniel Owen also takes a deep dive into DLSS performance across both models, where we learn that DLSS 3 Frame Generation increases VRAM usage. Hence, the RTX 4060 Ti 16GB delivers a 12% improvement over the 8GB model. Overall it's a strong argument for picking up a GPU with 16GB of VRAM compared to 8GB and makes you wonder if the overall reception towards the GeForce RTX 4060 Ti would have been different if NVIDIA launched its mid-range Ada card with a single 16GB SKU at USD 399.