There has been a major shake-up in the AMD AM5 motherboards for the Ryzen 7000 line-up of CPUs thanks to a new BIOS update that offers a massive boost to high-speed DDR5 memory modules and stability. With MSI's extensive AM5 motherboard range, the company has confirmed that the new firmware is now available across its full X670E, X670, B650, and A620 product line.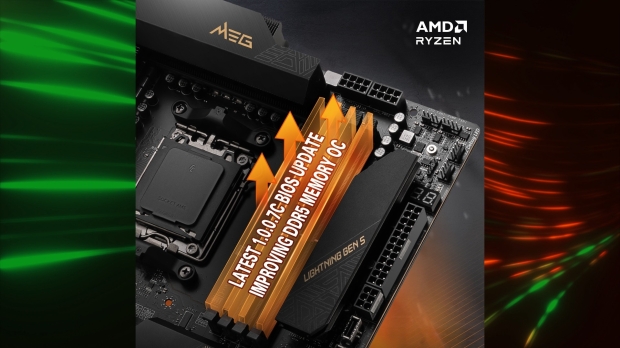 With a detailed list of boards and links to download the new firmware available via MSI's official blog post for the AMD AGESA PI 1.0.0.7c BIOS update, the only models that will have to wait until sometime this week to get the update are the MSI MAG X670E TOMAHAWK WIFI and MSI B650M PROJECT ZERO motherboards.
To demonstrate the massive increase in high-speed memory support, MSI shared a couple of examples, one on MSI's PRO B650-P WIFI Motherboard running a DDR5-7200 MHz "EXPO" certified kit and another with MSI's flagship MEG X670E ACE Motherboard achieving a speed of DDR5-8000 MHz.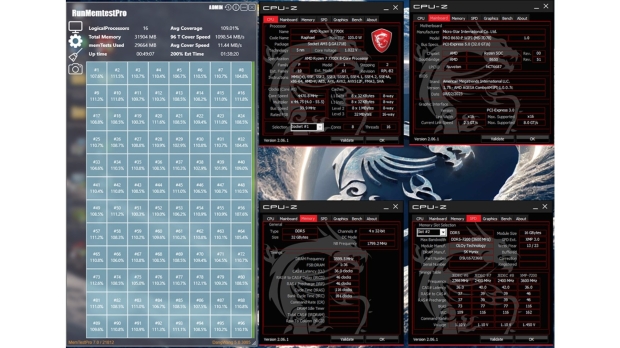 Paired with a Ryzen 7 7700X CPU, the dual-channel DDR5-7200MHz was put through a Memory Stress Test to showcase the stability of the new upgrade - which, again, represents a big increase over what was possible on AM5 until now. The high-end AMD Ryzen R9 7900X CPU is featured in MSI's MEG X670E ACE Motherboard Memory Stress Test test, where we see speeds of DDR5-8000.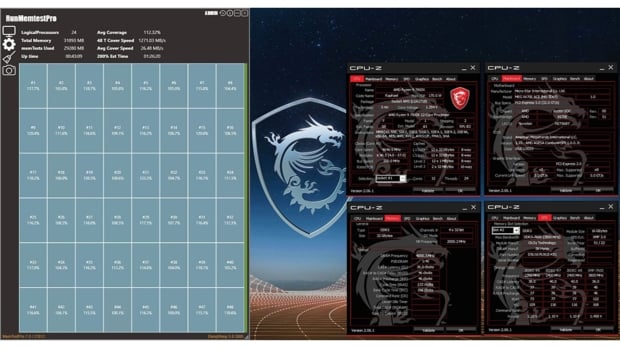 This is great news for those putting together (or already have) a high-end Ryzen build, as the new memory speeds match what we've seen in the Intel XMP space, ending the "faster memory on Intel" debate.
MSI notes that the latest firmware and BIOS update isn't just about support for high-speed memory; it also patches potential security loopholes and other vulnerabilities. So even if you're not planning to put some DDR5-7200 RAM into your AM5 system, you should upgrade to the new BIOS.