The Linux Foundation's Software-Enabled Flash Community Project is not only about vendor-neutral flash storage technology; it's about driving all storage needs by software. Think of it like open-source SSDs, designed to meet the needs of hyperscale environments like the cloud, where developers can be in direct control to maximize the benefit of flash memory. Software-defined storage.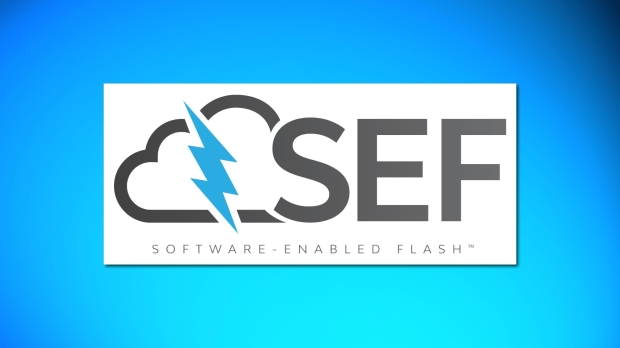 As one of the pioneers of flash memory, KIOXIA has announced that it will begin delivering samples of this new type of flash memory to customers this month, with the technology set to be showcased at Flash Memory Summit 2023 (FMS 2023) next week.
Described as a new class of drive, KIOXIA confirms that they are purpose-built with "an open source API and libraries to provide the needed functionality" for a hyperscale environment. Fully unlocked open-source SSDs that do away with standard and predefined HDD protocols to create a whole new platform for flash media is a fascinating approach to flash memory.
Best of all, it puts the power and flexibility into the hands of software and platform developers.
"The Software-Enabled Flash project allows the flash industry to shed the legacy HDD device paradigm," said Eric Ries, senior vice president of the Memory and Storage Strategy Division for KIOXIA America, Inc. "With this new collaboration across the developer and flash maker communities, flash can be customized for different storage requirements, and protocols can be changed with a simple driver change while keeping the same hardware in place."
"The community is very active in data storage development," adds Linux Foundation's Mike Dolan. "This new project focusing on a software-defined API answers the serious need for a software-defined approach to flash storage in the cloud."
The benefits are potentially huge for developers, with faster and easier migration, full control over latency and other features, and the creation of custom application-centric protocols at the hardware level. To learn more about the Linux Foundation's Software-Enabled Flash Community Project, head to www.softwareenabledflash.org.