According to a new report (over at VideoCardz), AMD is preparing to launch a new pair of single-slot budget-friendly workstation GPUs with the AMD Radeon Pro W7600 and W7500. Graphics cards with an entry-level price tag, the USD 599 AMD Radeon Pro W600 is set to feature the full Navi 33 GPU with 32 Compute Units and 20 TFLOPS of peak single precision FP32 performance.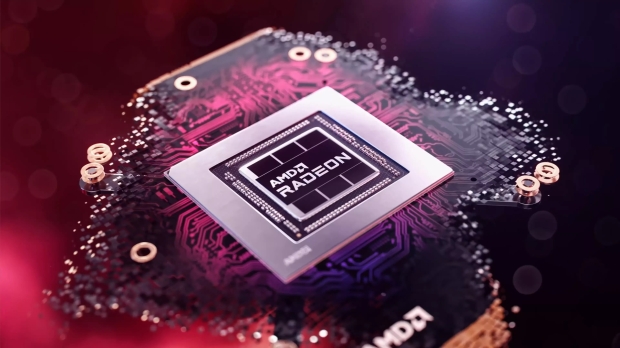 With a power rating of 130W via a 6-Pin connecter and 8GB of GDDR6 memory on a 128-bit bus (18 Gbps), the specs for the Radeon Pro W600 line up with the desktop Radeon RX 7600 that AMD launched earlier this year - albeit using 35W less energy.
AMD Radeon Pro W7500 is even more efficient, with a 70W power rating, a cutdown of 28 Compute Units, and 12 TFLOPS of peak single precision FP32 performance. With an entry-level price tag of USD 429, the hardware could be similar to what ends up in a Radeon RX 7500 desktop graphics card - if Team Red chooses to release an entry-level option in the near future.
Memory bandwidth on the Radeon Pro W7500 is also lowered to 11 Gbps on a 128-bit bus.
An official announcement for both new workstation GPUs is expected in the coming days as all of this detailed information arrives via leaked slides from an AMD presentation. As part of the announcement, AMD notes that the AMD Radeon Pro W7600 and W7500 present an improvement over the previous generation's Radeon Pro W6600 regarding price, performance, and overall efficiency.
Plus, the RDNA 3 benefits of hardware AV1 encoding and DisplayPort 2.1 support on both GPUs. Regarding performance, AMD pits them against NVIDIA's T1000 and A2000 models, with improved results in several workstation applications. These cards join the existing Radeon Pro W7900 and W7800 in the company's workstation line-up and should launch soon.