If you're planning on picking up a brand-new Apple iPhone 15 or iPhone 15 Plus this fall there's a good chance that you're going to have to pay a bit more than you did for your iPhone 14 or iPhone 14 Plus. And it might well depend on what part of the world you happen to be in at the time.
While we'd been hearing rumors of a price increase for the iPhone 15 Pro and iPhone 15 Pro Max, a new report suggests that buyers of the iPhone 15 and iPhone 15 Plus might not be safe, either. According to Bloomberg's Mark Gurman, writing in the weekly Power On newsletter, there's a chance that the non-Pro iPhones are going to experience a price hike this year as well. But, only if you're buying outside of the United States.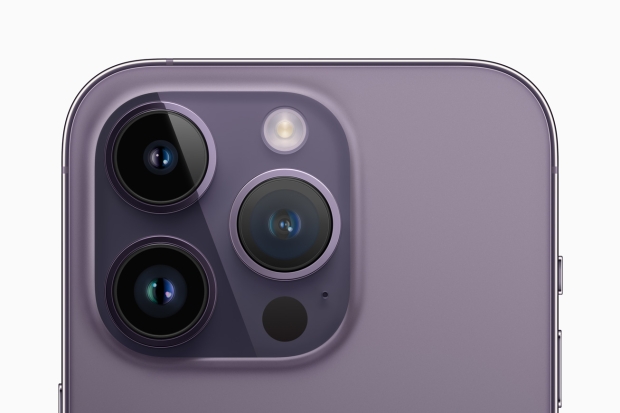 Gurman says that the iPhone 15 Pro and iPhone 15 Pro Max are likely to see their prices increase by as much as $100 no matter where you buy them, but those picking up non-Pro models internationally can expect all four of the 2023 iPhone models to also cost more than the devices that they will replace.
Gurman hasn't gone into detail bout why that might be, at least not for the standard iPhone 15 models. As for the iPhone 15 Pro and iPhone 15 Pro Max, the price hike is thought to be down to the use of titanium as the iPhone's chassis material for the first time.
Going back to the iPhone 15 and iPhone 15 Plus, we wonder if the rumored addition of a Dynamic Island and 48-megapixel camera could be behind the price increase. But the fact that it will only happen internationally might put that idea to bed. Instead, it's possible that Apple is simply reacting to changes in international currency and ensuring that it maintains its normal profit margins when those currencies are converted back into the United States dollar.
Regardless of the reasons, it looks like buying a new iPhone is going to get more expensive for a whole lot of people. At a time when people are trying to spend less around the world and smartphone demand continues to wane, it'll be interesting to see how Apple manages to sell the price increase to customers when they walk into an Apple Store towards the end of September.
Alongside the new iPhones customers will be looking at new Apple Watch Ultra 2 and Apple Watch Series 9 models that same month, potentially making for a very expensive week.