Sony has sold 40 million PlayStation 5 consoles to consumers, the company today announced.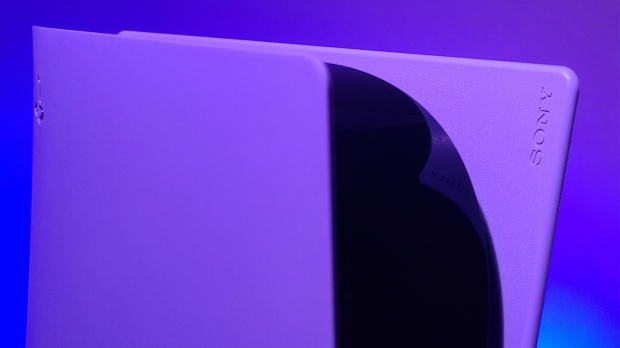 Worldwide PS5 sell-through has passed 40 million units as of July 16, 2023. These figures are sell-through and are actual sales to consumers, so the data is more indicative of the PS5's installed base.
Sony Interactive Entertainment typically reports PlayStation 5 console shipments on a quarterly basis, but the games division has started to divulge key info on console sell-through as the system hits specific milestones.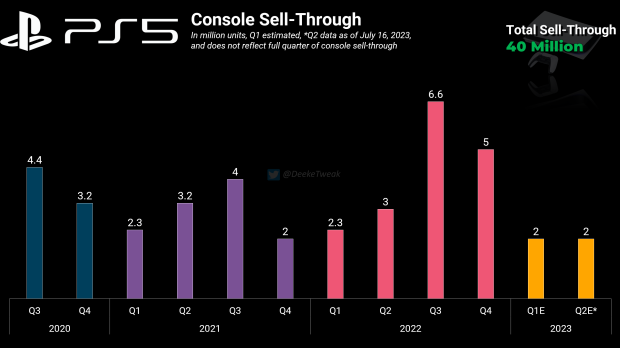 As per Sony's Strategy Meeting 2023 slide show, historical PS5 sell-through figures look like this:
Q3 2020 - 4.4 million

Q4 2020 - 3.2 million

Q1 2021 - 2.3 million

Q2 2021 - 3.2 million

Q3 2021 - 4 million

Q4 2021 - 2 million

Q1 2022 - 2.3 million

Q2 2022 - 3 million

Q3 2022 - 6.6 million

Q4 2022 - 5 million

Q1 2023 estimated - 2 million

Q2 2023 estimated (does not reflect full quarter, only includes estimates for mid-July) - 2 million
These numbers indicate that the PlayStation 5 could be outselling the Xbox Series X/S duo by nearly 2:1. According to figures from a recent BIG 2023 event in Brazil, Xbox Series X/S sales were at around 21 million+. Microsoft has not updated Xbox console figures in some time, and right now there are only estimates on the sales performance of the current-gen Xbox hardware.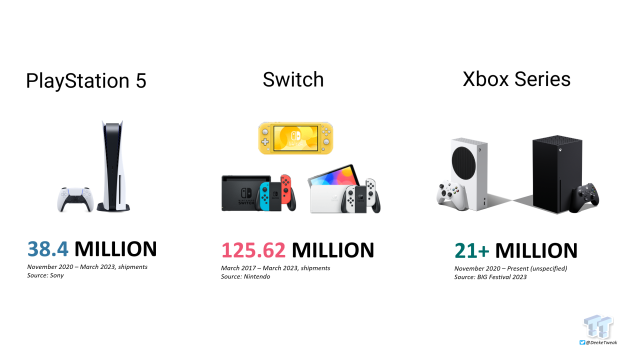 As Niko Partners analyst Daniel Ahmad notes, the PS5 is set to outpace the PS4 in the coming months. "The PS4 took 30 months and 6 days to sell 40 million units, while the PS5 has taken 32 months and 15 days."
This assessment matches up with Sony's expectations for the PS5. The company forecasts that the PS5 console will surpass the PS4 in all relevant metrics throughout the FY23 period ending in March 2024.
Sony has prepared the largest-ever console shipment in history for FY23, with a record-breaking shipment target of 30 million consoles set throughout the year.
The company will update sell-in (shipment figures) in its upcoming Q1 FY2023 earnings report set to launch on August 1 in the early AM hours in EST.