Samsung has announced that it has completed development on the world's first GDDR7 ( Graphics Double Data Rate 7) DRAM for GPUs, with the new memory set to be installed in next-generation hardware from "key customers" for verification this year. This lines up with recent news that the first GDDR7-capable GPUs could hit the retail market next year.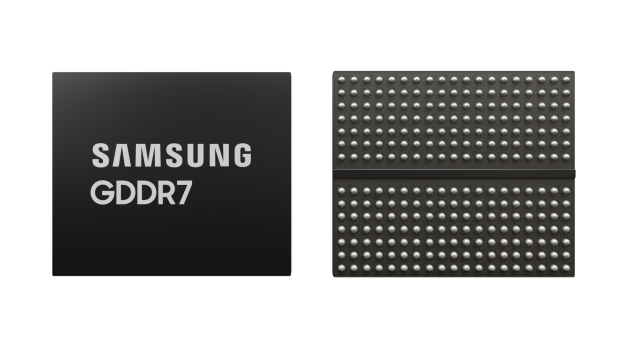 The new GDDR7 memory spec can achieve speeds of up to 32Gbps. That's a 33 percent increase over the 24Gbps in Samsung's fastest GDDR6 memory kits. The flagship GeForce RTX 4090's GDDR6X memory tops at 21.2Gbps, 1TB/s of peak memory bandwidth. Samsung's GDDR7 memory is capable of delivering 1.5TB/s of bandwidth.
Samsung mentions PCs and game consoles in its press release; however, it also mentions high-performance computing and AI - an area that will drive the continued development of GPUs from NVIDIA, AMD, and Intel.
"Our GDDR7 DRAM will help elevate user experiences in areas that require outstanding graphics performance, such as workstations, PCs, and game consoles, and is expected to expand into future applications such as AI, high-performance computing (HPC), and automotive vehicles," said Yongcheol Bae, Executive Vice President of Memory Product Planning Team at Samsung Electronics. "The next-generation graphics DRAM will be brought to market in line with industry demand, and we plan on continuing our leadership in the space."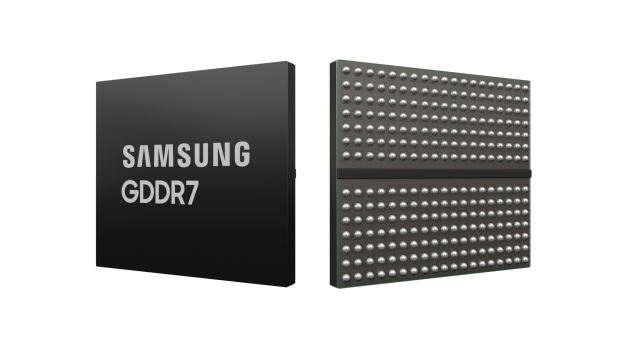 Samsung attributes the success of its GDDR7 memory development to the use of Pulse Amplitude Modulation (PAM3) signaling as opposed to the Non-Return to Zero (NRZ) method from previous generations. Although that might simply be tech jargon we're not 100% familiar with; the big takeaway is that PAM3 allows 50% more data to be transmitted within the same cycle.
And with that, Samsung also adds that this will lead to GDDR7 being 20% more energy efficient than GDDR6, which low-operating voltage options being explored. Faster speeds also mean new cooling, with epoxy molding compound (EMC) set to keep temperatures in check to reduce "thermal resistance by 70%" compared to GDDR6.