If you thought that modern iPhones like the iPhone 14 Pro were getting expensive, you ain't seen nothing yet. Because an iPhone just sold for more than $190,000 at auction.
That particular iPhone comes with just 4GB of storage, but at least it hasn't been opened so it's basically brand new. Oh, and it's one of the very first iPhones to have been made because the 4GB model was soon replaced by the 8GB model, making the 4GB version hard to come by. It also comes with the original box design that featured 12 icons with no App Store in sight.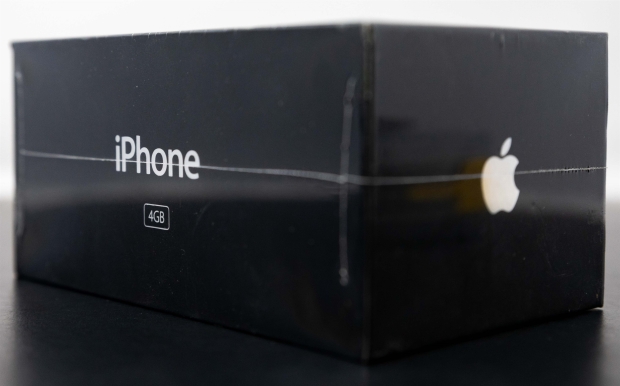 The iPhone itself was announced by Steve Jobs in 2008 and the rest is of course history. The auctioneers at RR Auctions say that this 4GB model has become the Holy Grail for collectors. Its slow sales make it even rarer, with buyers choosing to spend an extra $100 to upgrade to the 8GB mode. Apple eventually killed the 4GB model off in September 2007, so there aren't all that many still available. And even fewer are sealed in the box like this one.
This example was described as virtually flawless and the consigner was apparently part of the original engineering team when Apple launched the iPhone. With that all said, it's perhaps not all that surprising that the auction wound up at a staggering $190,372.80. That's a lot of money, even by today's standards. It's also likely to only appreciate while the iPhone continues to be so popular among collectors.
Apple is of course getting ready to announce its future model, the iPhone 15, with an unveiling expected in or around September.