Microsoft officially announces it its retiring Xbox LIVE Gold, and rebranding the service into its new Game Pass Core subscription tier. This move is actually better than we thought.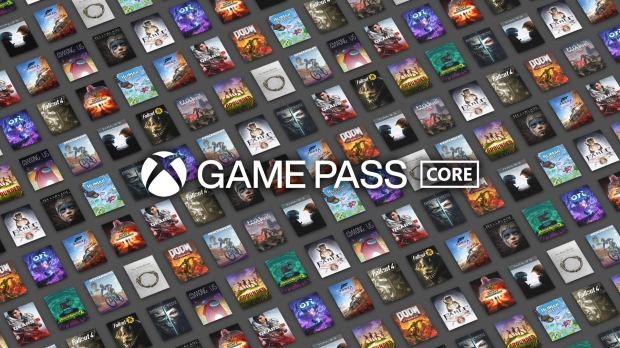 Xbox LIVE is being renamed Xbox Game Pass Core, and Microsoft has cancelled the free Games With Gold initiative. Looking at the games roster from 2022-2023, gamers note that the titles offered weren't of the highest quality, and that 2021 seems to be the last year where GWG delivered meaningful big-name games. Still, though, this is technically a loss in value.
What makes Xbox Game Pass Core a better comparative value to Xbox LIVE Gold, however, is two things.
First, the subscription will offer a selection of 25 free games that users can download and play. This is sort of like the PlayStation Plus Collection that Sony rolled out during the PS5's launch--that was entirely additive, though, and did not replace the monthly PS Plus freebies, which have continued to deliver strong value.
This lineup of Xbox Game Pass Core games includes 25 titles ranging from must-play catalog AAA games to service titles like Elder Scrolls Online, Fallout 76, and Halo 5, as well as indies like Among Us, Descenders, and Inside. Microsoft confirms that new games will be added 2-3 times per year.
Secondly, now that Games With Gold is retired, users will be able to keep all Xbox 360 games that they have redeemed over the years. This means that current Xbox LIVE Gold members can keep any Xbox 360 game that they redeemed with Games With Gold even if their Xbox Game Pass subscription lapses after the fact.
But it appears that you must have an active Xbox LIVE Gold sub to be grandfathered into this entitlement, meaning you need to have an Xbox LIVE Gold subscription active before the September 14 conversion.
The Xbox Series X/S's robust backwards compatibility feature set ensures that a large portion of Gen7 games can be played and preserved over time, so this is a nice bonus for old-school gamers who want to experience classic games as they were released in the mid-2000s era.
Xbox Game Pass Core will replace Xbox LIVE on September 14. Pricing will remain the same. Check below for more details: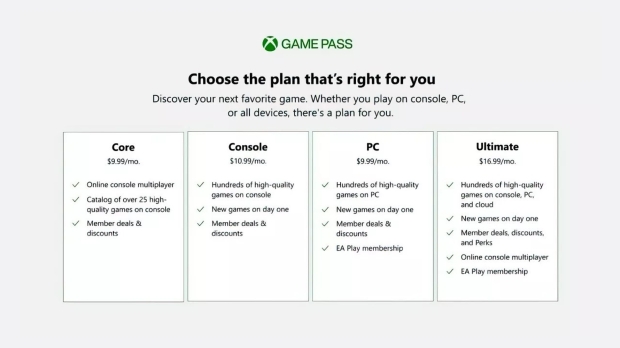 For current Xbox Live Gold members:
On September 14, Xbox Live Gold members will automatically become Game Pass Core members, with no change in pricing, and have immediate access to a new library of over 25 high-quality games.

Member deals & discounts will also be part of Xbox Game Pass Core.

Games with Gold will come to an end on September 1.

Players can continue to access any Xbox One games they previously redeemed through Games with Gold if they remain a Game Pass Core or Game Pass Ultimate member.

Regardless of subscription status, any Xbox 360 titles redeemed via Games with Gold in the past will be kept in a player's library.