NVIDIA's Founders Edition models have always been highly sought after as collector's pieces. However, with the release of the GeForce RTX 30 Series, we saw the company debut a stunning new cooler design that has carried through to the GeForce RTX 40 Series. As we saw with the release of the GeForce RTX 3060, NVIDIA again opted out of launching a GeForce RTX 4060 Founders Edition. Leaving all cards released limited to partner models.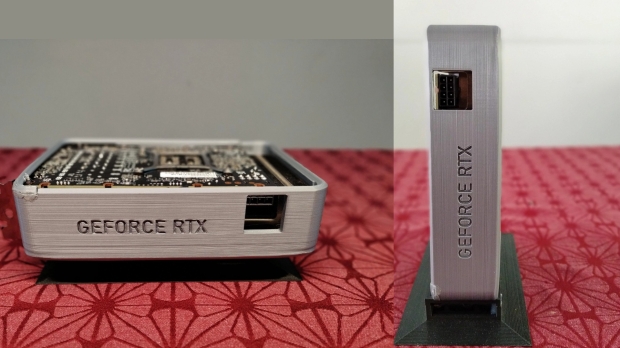 With the GeForce RTX 4060's impressive power efficiency and small design, Redditor Clashmains_2 made their own Founders Edition RTX 4060 using the components from a Gainward RTX 3060 Pegasus graphics card. The result is a Mini-ITX form factor design with a single fan, which looks awesome.
It's so good that it looks like the real thing, with Clashmains_2 noting that they recreated the heatsink and PCB in CAD software and modeled the rest around that. From the fins to the metallic finish, it nails the modern GeForce RTX Founders Edition aesthetic while presenting an all-new Mini-ITX version.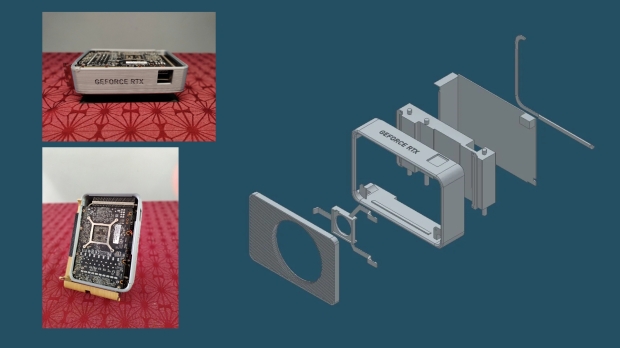 Fan-wise, it uses a single 92mm Noctua fan, with the Redditor adding that "temps stayed pretty much the same as the standard shroud in testing." That said, this experiment isn't meant to be a fully working day-to-day card, as Clashmains_2 added in the comments of their post that deformation on the shroud began to show up once temperatures hit 60 degrees and higher. So there are plans to make a new version with an ABS-printed shroud.
Overall, it's a fascinating look at what could have been, and we'd love NVIDIA to adopt the design to release a special edition GeForce RTX 4060 Founders Edition with this form factor.