FTC v Microsoft court documents highlight just how successful Call of Duty is on PlayStation.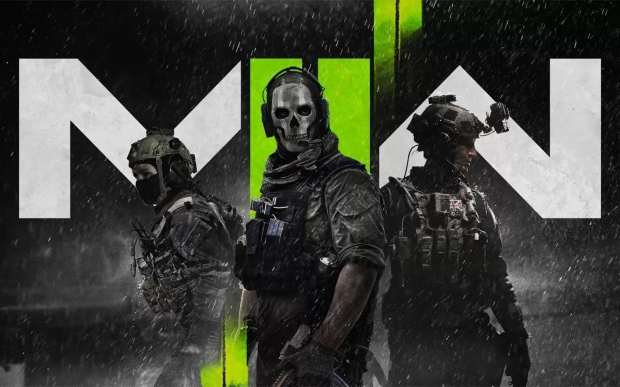 In badly-redacted court documents that were uploaded to the FTC v Microsoft public docket, Sony revealed key information about Call of Duty's performance on its industry-leading platform. According to the document, Call of Duty Modern Warfare II sold 4.4 million copies in its first week on PlayStation, beating out the previous record-holder FIFA 23, which had sold 3.8 million copies.
A quick bit of math shows that, at minimum, PlayStation made up around 30% of Call of Duty Modern Warfare II's record $1 billion in sell-through. We're not sure if the 4.4 million sales figure for digital-only purchases on the PlayStation Store or if it also includes sales from retailers.
At a $69.99 minimum price multiplied by 4.4 million sales, we see that MW2 generated at least $307 million in its first week. Remember that Modern Warfare II sold-through $1 billion worth of games in just 10 days, so PlayStation would make up over 30% of these total revenues. This is just the minimum--there were multiple SKUs of Modern Warfare II sold on a digital basis, including a $99.99 Vault Edition.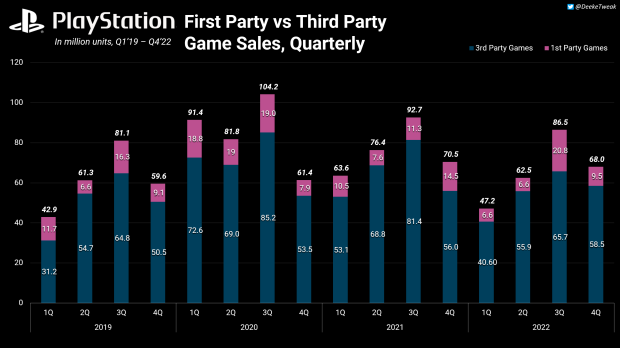 Another interesting calculation we can do is to see how MW2's first-week sales performed against other third-party games for the quarter. In Q3 FY22, the period which MW2 released, PlayStation sold 65.7 million third-party games. At 4.4 million sales, MW2 would have made up ~6.67% of total third-party games sold during that period. That's just the first week of sales, too, and does not include sales made across the entire quarter. It's possible sales spiked much higher during the November-December holiday months.
Another point to consider regarding these revenues is that Activision has negotiated a more favorable revenue share split with Xbox, so the publisher is pulling in more revenues per sale on the Xbox platform. That being said, the total Xbox platform is at around 79 million including Xbox One and Series sales, which is almost half as much as the PS4 + PS5 generation combined (155.6 million).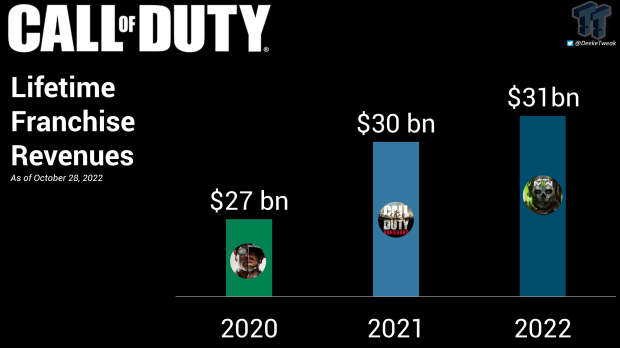 The filing goes on to confirm that Call of Duty made $27 billion as of 2020, reinforcing our earnings breakdown for the franchise. To date, Call of Duty has made over $31 billion, and this is just including the first 10 days of record-breaking sales for MW2--it does not include the cumulative revenues made throughout the entirety of the holiday period or the subsequent months leading up to the current FTC v Microsoft case.