Many subreddits are still protesting the recent API changes made by Reddit, and some of these subreddits are getting creative in how they are making themselves heard.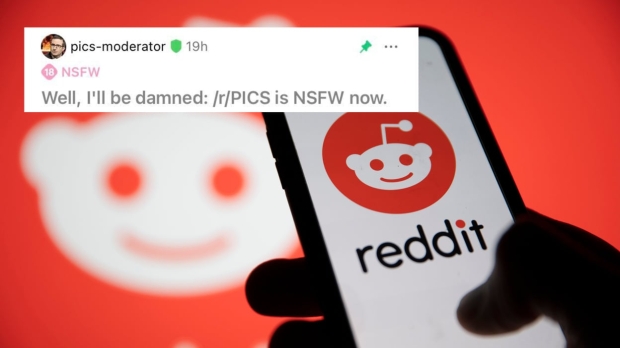 For those that don't know, Reddit recently announced it was changing its rules around its API, which is used by many third-party developers to create new apps and tools to improve the overall Reddit experience.
Reddit's API was originally free, but the company changed its tune after it realized people were using Reddit's data to train artificial intelligence systems that could be potentially extremely lucrative. Reddit changed its API rules to charge third-party developers access to its API, forcing many third-party developers to close down their tools and services.
In response those these changes, more than 6,500 subreddits went dark, completely shutting down. Reddit warned the moderators of those subreddits to reopen the subreddit, or they would be replaced, which caused many subreddits to reopen.
However, those now-open subreddits have got creative with their protesting as r/Pics moderators shared a post that slyly reminded r/Pics members that profanity within posts will result in the moderators having to label the subreddit NSFW, which means Reddit can't slap advertising on it.
"Now we really, really don't want to mark r/pics as being NSFW," reads the post. "Doing so would mean that we were no longer discoverable, that we would no longer show up in Reddit's main feeds, and that millions of people would be deprived of John Oliver's presence on their screens. It would also have the effect of keeping Reddit from showing advertisements alongside our posts, which we feel would be unfair."
Subreddits are hitting Reddit where it hurts. It's wallet.