A new 16-pin power connector able to deliver up to 600W of power, what should have been an interesting footnote in the transition to a new standard, became one of the defining parts of the flagship GeForce RTX 4090 launch, with reports of melting cables and no one knowing why, the seemingly innocuous collection of numbers and digits '12VHPWR' is now tied to the idea of catastrophic failure.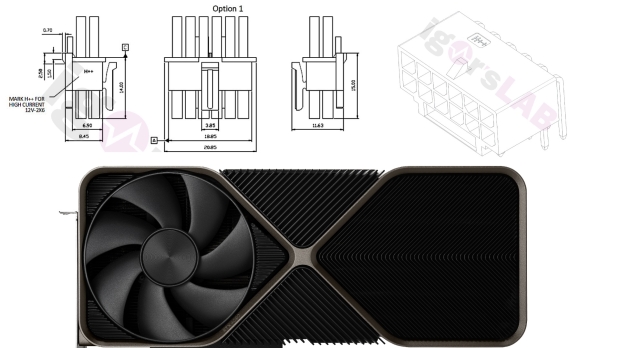 According to a new in-depth report at Igor's Lab, PCI-SIG is set to replace the 16-pin 12VHPWR power connector with the new 12V-2x6 power connector as part of the new ATX 3.1 standard. We don't have to wait long for the new connector, as MSI's new MAG GL Series power supplies (recently revealed) features support the new '12V-2x6' connector.
Cue the good news, the new 12V-2x6 power connector is backward compatible with the 12VHPWR connector - so it's more of a revision than a complete redesign. With most melted cables chalked up to user error or not being fully seated during installation, one has to wonder if this revision rectifies a specific design flaw.
The new design is part of the new PCIe Base 6 CEM 5.1 specifications for ATX 3.1, though it hasn't been finalized. According to the report, the new 12V-2x6 power connector adjusts power delivery and the physical connections, which might require firmware updates for GPU and PSU hardware. The big change looks to be the length and positioning of the four sense pins, now placed further back, so the connector needs to be fully plugged into work.
NVIDIA with working alongside PCI-SIG to complete the cable design, and it's expected that we'll see it used on graphics cards sometime next year - perhaps as part of a GeForce RTX 40 Series refresh.