In new court filings, Microsoft's legal counsel reiterates a 2028 forecast for the next PlayStation and Xbox console generation.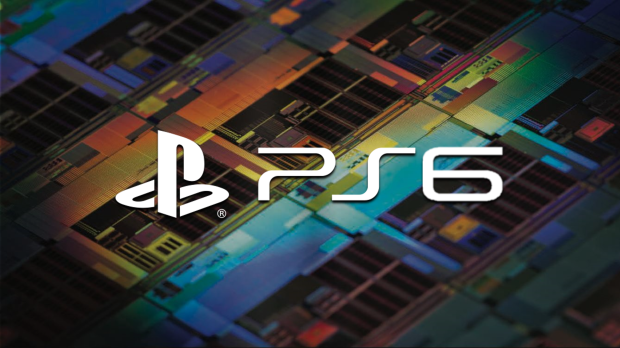 If the traditional hardware cycle is anything to go by, Gen10 could launch in 2028. The modern games industry has taught us that things change quite fast, especially with disruptive services like Game Pass, and world-altering events like the pandemic and challenging economic climate.
In a recent findings of fact filing in the FTC provisionary injunction court case (Case 3:23-cv-02880-JSC Document 177), Microsoft lawyers once again mention a potential release date for the PS6 and next-gen Xbox. It's a very small mention, and the date is in relation to the 10-year Call of Duty deal that Microsoft has offered Sony. Microsoft lawyers say that the 10-year deal would overlap with the launch of Gen10 consoles...assuming they came in 2028.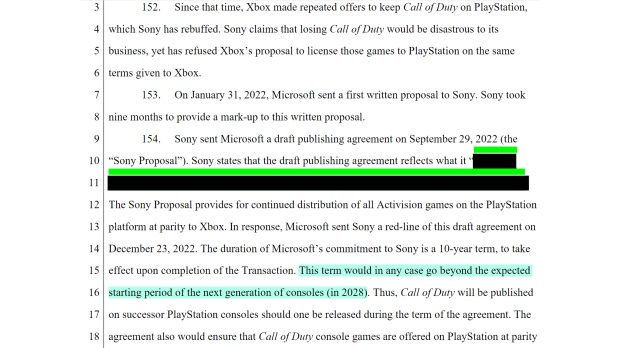 This isn't the first time that Microsoft lawyers have mentioned this date. In a 111-page response to UK regulators, Microsoft's representation said the following:
"The Parties do not dispute that some portion of gamers are likely to reassess their console ownership at the start of a new generation. But they also note that this is an event that only occurs approximately every eight years. Indeed the next new generation of consoles are not expected to be released before the fall of 2028 at the very earliest."
Sony, on the other hand, could launch the PS6 in 2027.
We know that Microsoft is already working on a new Xbox, and there's reports that Sony is developing a PlayStation 5 Pro console.
Sony Interactive Entertainment CEO Jim Ryan recently commented on the next-gen PS6, saying that Sony would stop sharing vital information to Activision if it successfully merges with Microsoft. At that point, Activision would be part of the competition and Sony would not feel comfortable offering priviledged information to the company.