NASA has selected researchers at the University of Colorado to construct a tiny sidekick for the James Webb Space Telescope.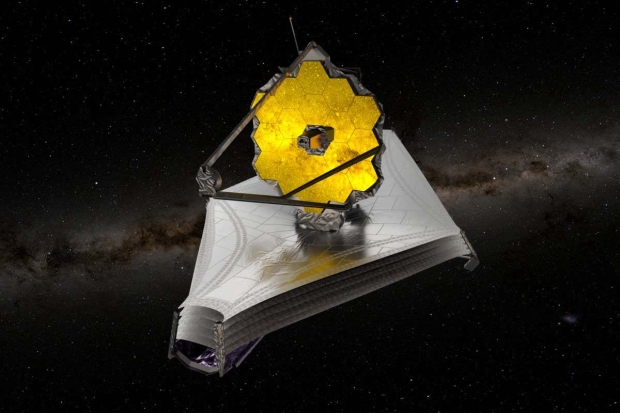 The space agency selected the mission called the Monitoring Activity from Nearby sTars with uv Imaging and Spectroscopy (MANTIS), valued at $8.5 million. With NASA's $8.5 million in funding, researchers are able to construct a "CubeSat", a miniature satellite, which will be designed to observe space in ultraviolet light and, more importantly, extreme ultraviolet. Additionally, the CubeSat will be designed to be a companion to the powerful Webb telescope that was launched on December 25, 2021.
The MANTIS cubesat will observe huge bursts of energy from volatile stars that are only within a few dozen light-years of Earth. The data gathered by MANTIS will be added to Webb's own observations of the event. This same strategy will be applied to Webb's main mission of identifying worlds that are potentially habitable. MANTIS will not only be observing ultraviolet light, but extreme ultraviolet light, which has in the past proven difficult for researchers.
"For a lot of stars, this is going to be the first time we've seen what they look like in extreme ultraviolet," said David Wilson, the mission's science team leader.
"We proposed MANTIS as a kind of ultraviolet sidekick that will follow JWST and look wherever it's looking, filling in this important piece of context on the stellar environments in which these planets live," said Kevin France, an associate professor at LASP and scientist on the MANTIS team.
"No spacecraft has observed the full EUV spectrum from stars other than the sun since about 2001," said Briana Indahl, a research scientist at LASP and principal investigator for the MANTIS mission.
"We're going to be observing stars of all different types, including a range of masses and ages," Indahl said. "We want to understand how this flux of UV light coming from stars affects the atmospheres of planets and even their habitability."