GIGABYTE is refreshing its GeForce RTX 4090 WINDFORCE graphics card with the new GeForce RTX 4090 WINDFORCE V2 24G, and the most interesting change looks to come from moving the 12VHPWR power connector to the backside of the GPU. It's still a part of the board but is now positioned facing outward with ample space for cabling via a single cable or a 12VHPWR to 8-pin adaptor.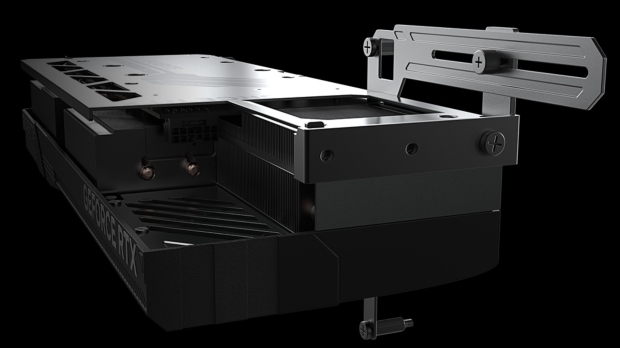 For those looking at the GeForce RTX 4090 and rightfully concerned about having to bend cables, this design should alleviate those fears, and we wouldn't be surprised if it becomes GIGABYTE's standard design for massive GPUs going forward. And as an added bonus, the new V2 WINDFORCE RTX 4090 is smaller than the original - coming in at under 3 slots!
No matter the model, the GeForce RTX 4090 is a monster in terms of the 4K performance it delivers and the physical size of the cooling it requires - so it's great to see this revision shrinking the overall size of the GPU. Dimension-wise, the new V2 is 331 x 136 x 55.5mm compared to the original's 331 x 150 x 70mm.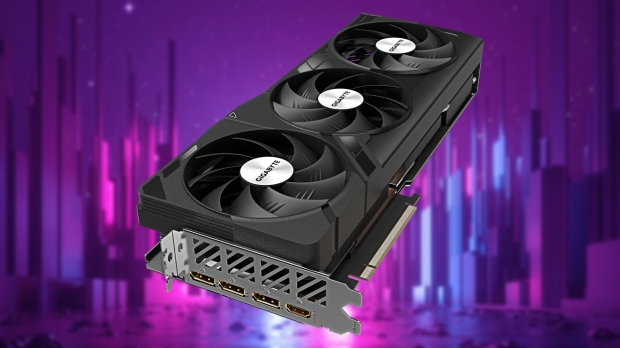 The GIGABYTE GeForce RTX 4090 WINDFORCE V2 24G features a dual BIOS that has both an OC Mode and a Silent mode which we assume features the standard RTX 4090 2520 MHz clock speeds and a power rating of 450W. The official product page doesn't list the OC boost, though based on what we've seen with other cards, it will probably be minimal and more about increased fan speeds and better thermal performance.
In addition to the redesign and new placement for the power connector, you're looking at GIGABYTE's latest WINDFORCE cooling system with 100mm fans, alternate spinning, 9 composite copper heat pipes, and a large copper plate directly touching the GPU. In addition to the full metal backplate, GIGABYTE includes a new anti-sag bracket designed explicitly for the graphics card.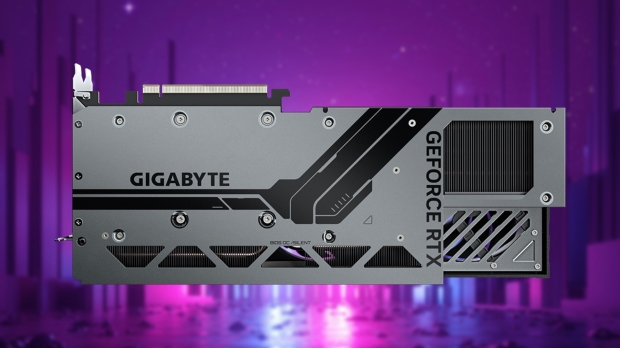 There is no pricing or availability for this, but we expect it to hit retail shelves in the coming days and weeks.