Square Enix's new CEO Takashi Kiryu shares a heartfelt memory of his childhood experiences with video games, and gives new confidence in the company's business focus.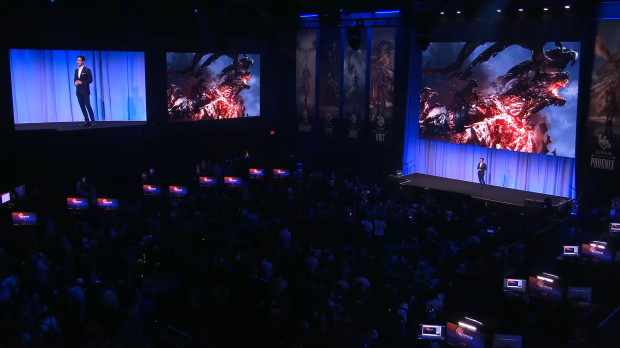 Just minutes ago, Square Enix kicked off the Final Fantasy XVI pre-release celebration event. Square Enix's new fresh-faced CEO Takashi Kiryu took the stage to reveal that not only is he a gamer, but he grew up with the Final Fantasy franchise and has a deep appreciation and love for the RPG series.
In this age of billion-dollar live service games and digital-focused releases, the general reception of Kiryu's words has been met with favor. Gamers seem to be warming up to the new Square Enix CEO following his speech, especially after the often strange messaging delivered by the former Square Enix CEO Yosuke Matsuda.
Below we have a quick transcription of what Kiryu-san said during the presentation.
"While watching that trailer, I felt like a kid again. Like a young boy, in winter, in 1987 who loved RPGs, who loved Dragon Quest, which came out a year before and was amazing. I had to get my hands-on the big new thing, so as a reward for helping my parents pick oranges, and after begging them for an early Christmas gift, my father bought me the very first Final Fantasy.

"Right off the bat, I was surprised. No title screen. Just some story. I started to wonder if maybe my father had bought the wrong game.

"But I kept playing and kept playing, and eventually I left the castle crossed the bridge...and then the screen changed. That music, that moment, when the title appeared...that surprise, that delight, is still seared into my memory.

"From then on I was hooked. I was a Final Fantasy fan for life. Whenever a new title came out, I had to make time to play. Forget homework, forget eating, forget sleeping. I'll sleep in the grass anyway.

"While my friends got into sports or other activities, I was focused on games. And yeah, I had more than a few teachers tell me that if you play games all the time you won't be successful in life. But they'd be very surprised to see me standing on this stage with you.

"I believe that games offer infinite possibilities. They have the potential to alter the course of our lives. As the new CEO of Square Enix, I will continue to cherish those childhood memories that instilled in me a gamer's spirit. I will strive to deliver to all of you, all of our fans across the world, that entertainment that promises new and unforgettable experiences.

"Experiences that are valuable, affirming, rewarding, delivered to you with the cooperation of our business partners."