A new Bloomberg report confirms what gamers have long thought to be true: ZeniMax Media insisted that its studios add microtransactions to new games.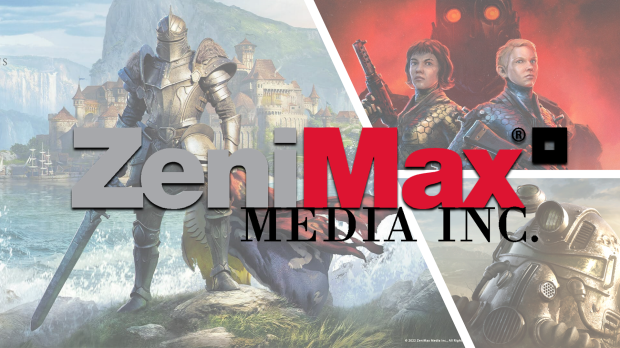 ZeniMax Media has some of the best-selling franchises on the planet. Bethesda's beloved series are known far and wide; from The Elder Scrolls and Fallout to id Software's legendary Doom, these games are powerhouse singleplayer experiences that sell tens of millions of copies.
Singleplayer gaming saw disruption, though. The emerging games-as-a-service industry model had triggered a paradigm shift in the industry, and publishers could make hundreds of millions--or even billions--of dollars from microtransactions and seasonal live service content. ZeniMax broke into this market with The Elder Scrolls Online in 2014, and since then, we've seen multiple franchises pivot towards live services, including the controversial Fallout 76, the multiplayer-driven Wolfenstein Youngblood, and even Doom Eternal. Now the trend continues with Redfall, which has been regarded by critics as one of the worst games of 2023.
A new report from Bloomberg's Jason Schreier indicates that this shift towards microtransaction GaaS titles was made at the behest of ZeniMax Media and not necessarily the development teams that made the games.
Sources tell Bloomberg that ZeniMax had insisted that developers inject some sort of long-term monetization options into their games. However, it is made clear that this was not a hard rule and that ZeniMax did not force its teams to add live service purchases into the games.
This is made evident by Redfall's lack of microtransactions or any kind of in-game store. The game is instead sold as Microsoft's first $69.99 first-party game and includes a paid upgrade with expansion content.
So far, ZeniMax's live service efforts have faced significant growing pains. Some games like Elder Scrolls Online and Fallout 76 have enjoyed major comeback stories and redemption arcs, with the former dramatically shifting its scope to become one of the most-played MMORPGs on the market, and the latter enjoying a dedicated fanbase.
But other live games, like Arkane's recent game Redfall, currently remain at the bottom of the list.
It's also worth noting that ZeniMax currently operates as a kind of independent entity and is not part of the Xbox Studios banner. While Microsoft does own ZeniMax, the group is essentially its own operating unit, and it begs to question what other games-as-a-service titles that the company could be working on.
There's indicates that ZeniMax Online, the team that made The Elder Scrolls Online, is working on a new online IP of some kind.