As with every year, G.Skill has some incredible memory kits on display at Computex, and Computex 2023 was no different, with the company showcasing its DDR5 Trident Z5 Royal Elite, the Trident Z5 Royal, and the Trident Z5.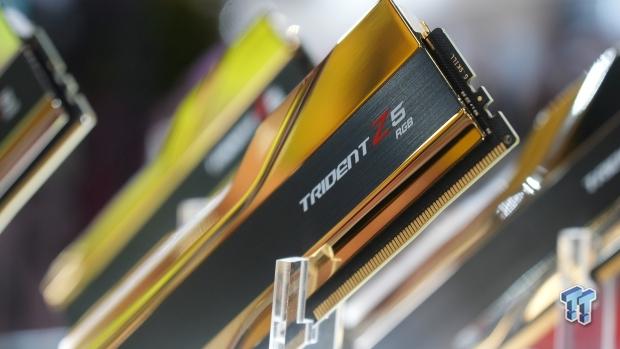 G.Skill walked me through some of its newest RAM offerings, and while there are hardly any details, if any at all, on speeds or specifications, G.Skill did say to expect extremely fast speeds on both of these DIMM modules. As with G.Skill's DDR4 modules, the company will be offering DDR5 variants for its top-of-the-line Royal Elite, the Royal, and Trident Z5. While this article will lack any specification details, we will be able to take a close-up look at each of the variants.
Below is the Trident Z5 memory kit, which will come equipped with an RGB diffuser that can be disabled for those gamers that aren't into all of the flashy lighting. Additionally, the Trident Z5 memory kits will come with a gold or silver trim with a brushed back and front plate located in the center.
Moving up in price and performance is the Trident Z5 Royal, which is entirely gold or silver and features a metallic finish with a crystalline RGB diffuser located on the top of the RAM. As soon as I saw the Royal variants, I thought these would be fantastic additions to any case modder or gamer that is looking to build a gold or silver-themed PC.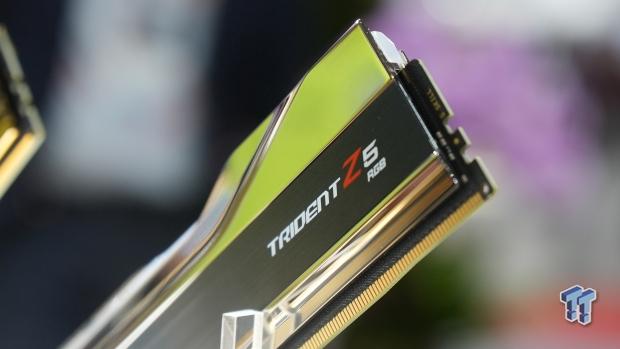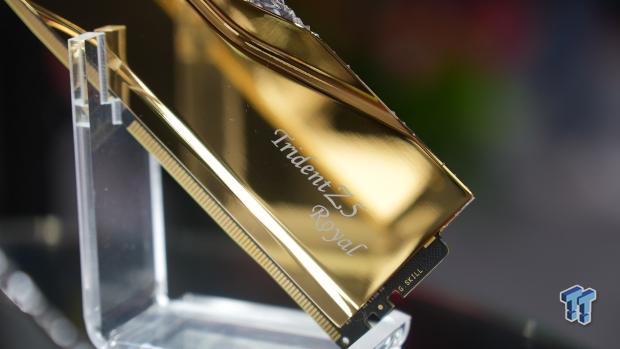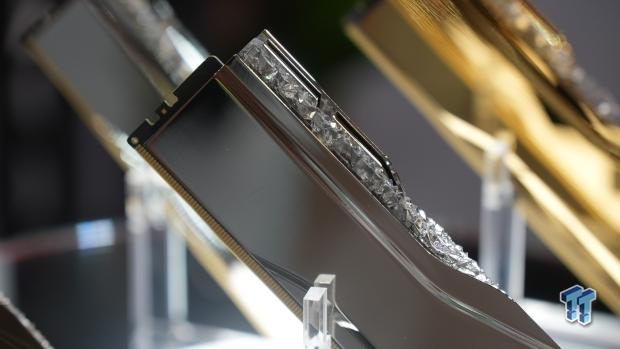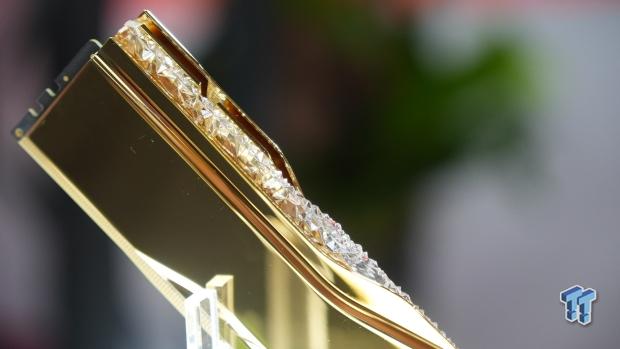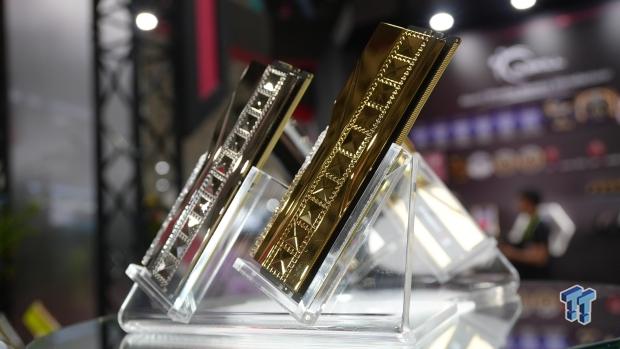 Last on the list is the cream of the crop, the Trident Z5 Royal Elite, which is essentially the same as the Trident Z Royal, but with expectedly improved performance and a crystalline pattern on the heatsink.