First full GeForce 9800GX2 review online
PCOnline jumps the gun.
Published
0 minutes & 40 seconds read time
The lads at PCOnline have chosen to jump the gun a little on NVIDIA's upcoming GeForce 9800 GX2 graphics card, set to be launched in less than a week from now. They've posted up a whole bunch of benchmark runs with the dual-G92 monster in conjunction with an Intel QX6850 CPU at 3.0 GHz on ASUS' Striker II Formula motherboard and an early supported (ForceWare 173.67) beta driver.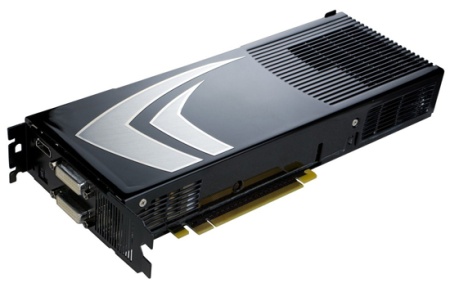 Putting the card up against a Radeon HD 3870 X2, NVIDIA's latest dual-GPU offering comes out supreme in almost all tests thrown at it including 3DMark06, Half-Life 2 Episode Two, Unreal Tournament 3, Call of Duty 4, Company of Heroes, Call of Juarez and World in Conflict at resolutions of 1920x1200 and 2560x1600.
Oddly, when the card is tested in Crysis with AA/AF enabled there is a massive drop in performance, so much so that it even falls behind the ATI counterpart; but one would expect this will change for the better as driver support matures.
You can find the full (translated) review with all
the results here
.