Valve's Steam Deck doesn't ship with Windows 11 and runs on the Linux-based SteamOS. One of the issues people have found when running Windows 11 natively on the Stema Deck or devices like the AYANEO Air or ONEXPLAYER Mini is that the OS might support tablet-like devices with touch controls; it's not all that intuitive when using the sticks and buttons.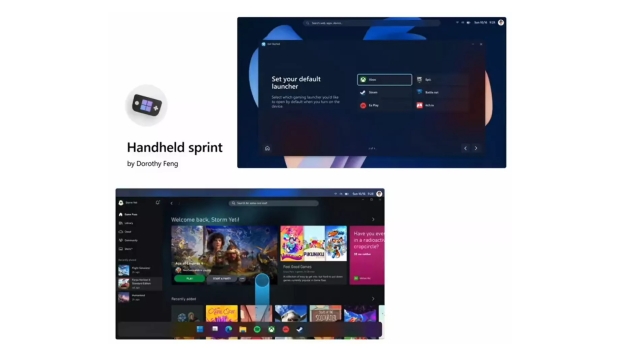 In a new video recorded during a Microsoft Hackathon in September 2022, where Microsoft engineers can showcase their ideas for Windows, we get an early look at what a potential Windows 11 handheld mode could look like.
This isn't confirmation that Microsoft will add handheld support to an upcoming Windows 11 release, but proof that it's aware and looking into it. With the sheer number of PC gaming handhelds hitting the market, you hope that Microsoft is seriously considering making this a reality. The recently announced ASUS ROG Ally, which runs Windows 11, will be positioned as a Steam Deck alternative - so there's more than enough reason to do so.
Windows leaker WalkingCat shared the brief video for Windows Handheld Mode on Twitter (watch it here), which outlines the rise of the Nintendo Switch and Steam Deck and the need for improved Windows support for such devices.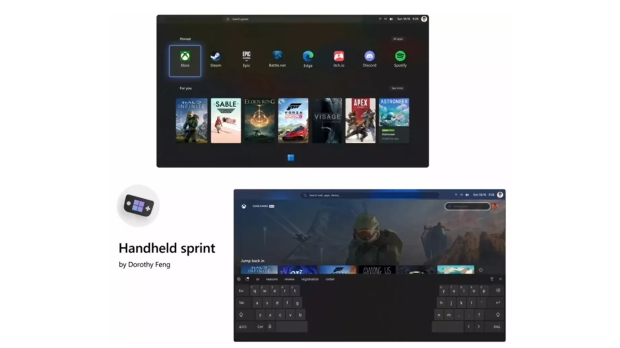 There are brief mentions of UI overhauls, a handheld-specific taskbar, controller-based keyboard input, and even using Steam Deck's controls globally in Windows. Microsoft is fully aware that there are people out there looking to run Windows 11 on the Steam Deck, and even though it supplies drivers for this, it's not perfect. The hackathon video explicitly states that Windows on the Steam Deck "is not ready for prime time."
An official Windows Handheld Mode for Windows 11 would be fantastic to see, as it's not simply about creating a more intuitive UI, as there's widespread controller use for the OS, dealing with the smaller screen for playing particular games, and other technical optimizations.