A future MacBook Air could be smaller than the one that is currently on sale. Or, at least, the display that it uses could shrink from the current 13.6-inch panel that is used today.
That's according to a tweet by display analyst Ross Young that was sent to his paid subscribers on the platform. According to Young, the MacBook Air's rumored move to an OLED display technology could bring with it a slightly smaller screen - 13.4 inches down from the current 13.6-inch model that is on sale as the M2 MacBook Air. However, it isn't clear yet whether anyone will notice that shrink in size or if Apple could rejig the layout of the model including the notch.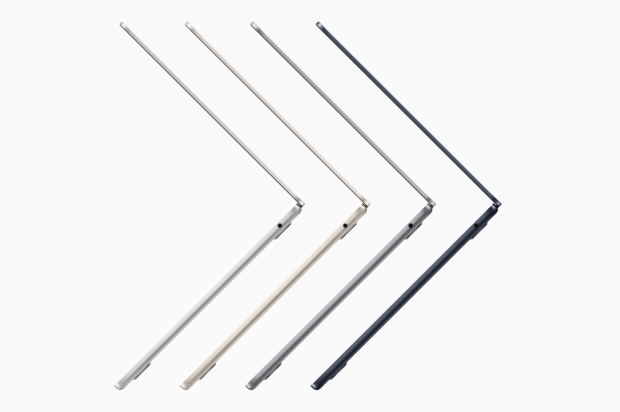 In that tweet, reported on by MacRumors, Young is said to have added that the MacBook Pro isn't likely to get its own OLED display until 2026. That's when Young expects that the supply chain will be able to produce enough OLED panels for both lines of notebooks. Previously, it's said that suppliers of OLED displays have focused on other products and smaller screens - like the iPad Pro and other tablets produced under other brands.
It was previously reported that Samsung Display is already developing an OLED display that will be used in a future Apple MacBook Air, but Young expects the heavily rumored 15-inch MacBook Air to continue to use an LCD panel if and when it is announced later in 2023. It isn't yet clear when that will launch or whether it will use the current M2 chips. Apple is expected to release updated M3-series chips eventually, possibly later this year. That could open the door to the 15-inch MacBook Air launching with an M3.
Ross Young has proven to be reliable with respect to his claims of future displays that will go into Apple products. He correctly reported that Apple would add a variable 120Hz refresh rate to the iPhone 13 Pro and the MacBook Pro, for example. He also said that the sixth-gen iPad mini would get a larger 8.3-inch display, growing from the previous 7.9-inch display that had been used for years prior.
If Apple is indeed launching a 15-inch MacBook Air this year it has a lot to get done first. A rumored mixed reality headset could arrive before then, while new iPhones, iPads, and Apple Watches could also debut before 2023 comes to a close. However, recent reports have also suggested that the headset could miss its expected WWDC launch event so that could be one product off of Apple's calendar. At least for now.