It looks like NVIDIA is prepping to release a range of new GeForce RTX 40 Series GPUs soon, covering everything from mid-range to entry-level. With the non-Ti GeForce RTX 4070 set to arrive next month, the RTX 4060 Ti will release before the end of May, with the RTX 4060 and even the GeForce RTX 4050 set to follow.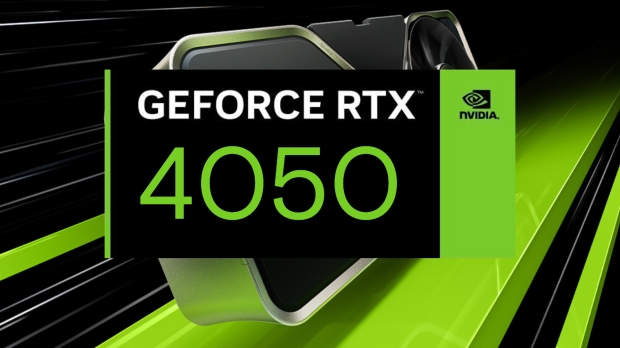 The latter is news today, with MEGAsizeGPU stating that the desktop RTX 4050 is on track for a June release. Even though previous reports have noted that the RTX 4060 Ti and RTX 4060 would launch in May, this new info puts the date for the RTX 4060 as "undecided."
The GeForce RTX 4050, like the RTX 3050 before it, will represent the entry-level model for the current Ada Lovelace generation. But, regarding the VRAM question, MEGAsizeGPU responded to a query by stating that the RTX 3050 will ship with 6GB. A step down from most Ampere-based RTX 3050 models available with 8GB, so this will undoubtedly be a point of contention if true.
Discussion within the PC gaming community about the long-term viability of 8GB of VRAM in a GPU, even for 1080p and 1440p gaming, is a hot topic. In previous years, talk around VRAM has mostly been limited to the 4K gaming, but as we see more and more VRAM-intensive games being released, is 6GB enough, even on the low-end?
The RTX 4060 Ti and the RTX 4060 will reportedly ship with 8GB of VRAM, so the issue isn't limited to the RTX 4050 - though going 6GB there feels like a misstep. There's no word on other specs for the RTX 4050, though odds are it will be similar to the laptop variant available now.
NVIDIA's release dates for GPU launches have always been fluid, so we might not see the GeForce RTX 4050 for a while. But if it does arrive in June, the entire Ada lineup will have arrived on retail shelves in record time.