The PotatoP 'laptop form factor device' is a new project ushering in a portable with a startling amount of battery life - two years of (claimed) longevity, in fact.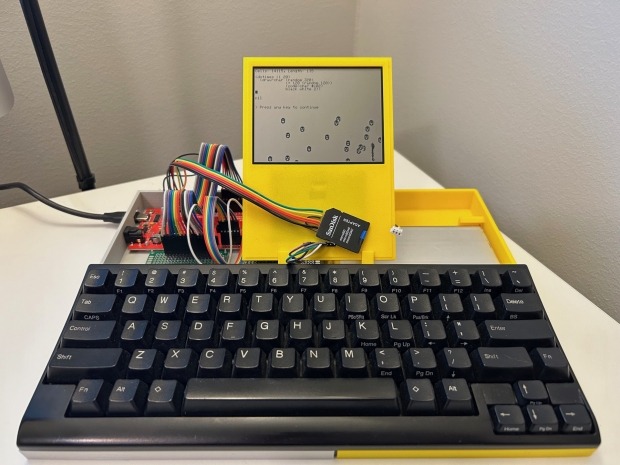 And the ultimate aim of this creation is to achieve 'endless' battery life, so you'll never have to plug it into the mains if the inventor manages to pull this off.
Looking at the PotatoP - named playfully after the term 'potato PC' referring to a seriously underpowered computer - rather than a laptop, it appears to be more like a cross between an old Commodore Amiga and a Kindle e-reader (sort of).
Technically, though, this prototype is a battery-powered portable PC, one equipped with a 12,000 mAh lithium-ion polymer battery along with a compact array of solar cells.
This battery lasts for about two years (that's a claimed estimate, mind), and as mentioned, the eventual idea is to make a device that's powered just by ambient light, and doesn't ever need to be charged.
The maker, Andreas Eriksen, created the laptop to be able to work on small programming projects, as he explains that he was frustrated with his laptop always running out of battery.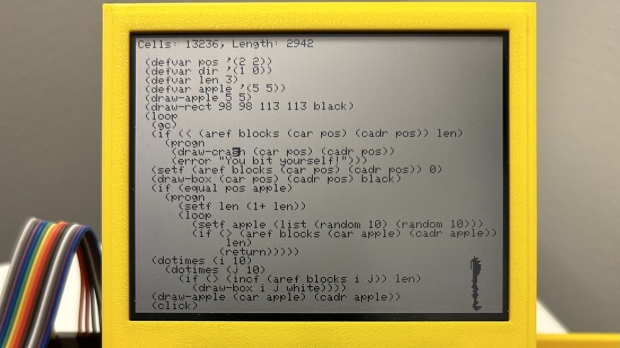 Specifically, the PotatoP runs a Lisp environment and is built around a SparkFun RedBoard Artemis ATP board (with Ambiq Apollo3 CPU, running at a blistering 96MHz), which uses a tiny amount of power, hence the major longevity chops.
The screen is a 4.4-inch monochrome Sharp Memory Display, and the keyboard is a Happy Hacking Keyboard Lite 2.
That display is only 320 x 240 resolution, but Eriksen tells us that it's "surprisingly readable," at least under well-lit conditions. However, he does confess that an upgrade for the screen is a priority.
Eriksen has been looking for bigger monochrome displays, but they're difficult to source (and need to be extremely minimal on the power consumption front for obvious reasons). A possible workaround the programmer might take is to put two of the Sharp displays together, side by side.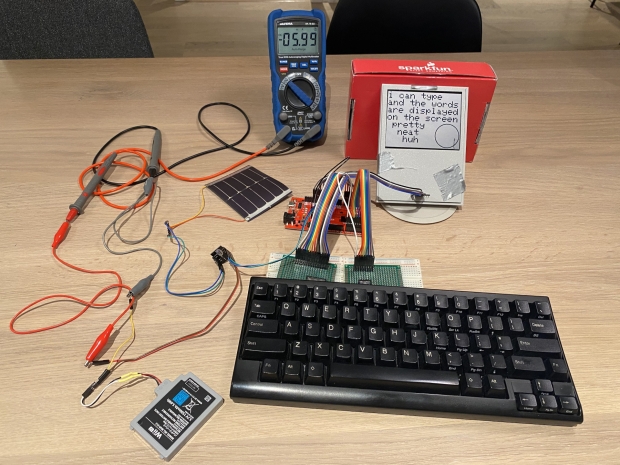 Refining power consumption is a priority too, which could be achieved through software tweaks, and beefing up the number of solar cells. Eriksen notes that if he can successfully make the device work with a low-power sleep mode when closed, the PotatoP "should be effectively perpetual."
On the other hand, the creator admits that he predicts difficulties around the self-discharge of the lithium-ion polymer battery. It'll certainly be interesting to monitor Eriksen's progress with future prototypes, starting with that bigger screen, because we can't imagine it's all that much fun straining at that small display.