3D displays aren't new, and with the rise and fall of 3D TVs over a decade ago, not to mention devices like the Nintendo 3DS becoming the 2DS, you wouldn't be remiss to think that 3D displays are a thing of the past. Leia Inc.'s Lume Pad 2 wants to change that perception by presenting a device with 3D display technology that sounds very cool in 2023. This is non-glasses 3D too.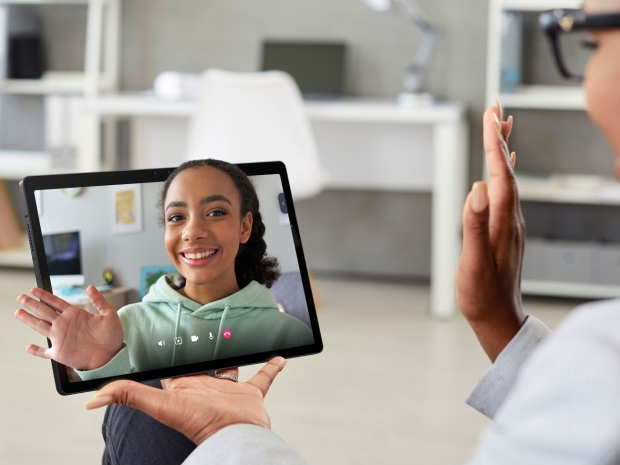 The Lume Pad 2 is an Android tablet that not only features 3D cameras capable of capturing and presenting full 3D images and video, with native 3D video chat functionality between multiple Lume Pads, but it's leveraging the power of AI to enhance its features.
Namely converting 2D images to 3D, adding an extra layer of immersion to all content viewed on the pad. LeiaTube is a real-time tool for 2D to 3D content where you can share videos from YouTube, Vimeo, TikTok, and others and watch them in 3D.
AI is also used for 3D viewing to present the best 3D image at any angle, and some AI magic also assists the 3D camera in optimizing the results. There's also Stable Diffusion support, the popular AI image creation tool for 3D image generation - which sounds pretty exciting as you can type in a few words and then see a complete 3D creation.
The Lume Pad 2 features a 12.4" display (2560x1600 resolution at 120hz) with Dolby Atmos Quad-Speakers, face tracking, a fingerprint sensor, USB-C fast charging, SD card storage extension, SnapDragon 888 processing, 8GB of RAM, 128GB of storage.
The Lume Pad 2 is available for reservation for US customers and carries an MSRP of USD 1099. No deposit is required, which is nice, with the first Lume Pad 2s set to ship in April 2023.