ENERMAX is introducing a new power supply, the Revolution D.F. 2 850W, which is 80 PLUS Gold certified. As per the headline, it uses the company's Dust-Free Rotation (DFR) technology, which enables the PSU fan to blow away any dust accumulating on the fan blades as it's powering up. Where does the dust go from there? Well, that's your business.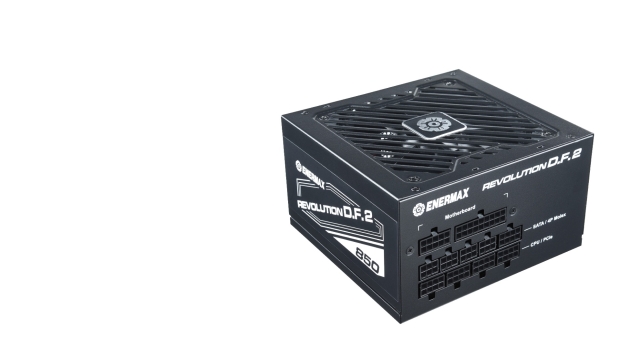 The ENERMAX Revolution D.F. 2 850W is more than a PSU that can clean itself, it also features an upgraded circuit design that allows peak power wattage output to reach 200%. The Revolution D.F. 2 850W can stably provide an impressive 1700W for a microsecond.
This is very cool to see, as momentary power spikes in the age of high-powered GPUs and CPUs are real. And a feature like this goes a long way to mitigate potential power issues.
And rated at 850W, this can easily handle something like the GeForce RTX 4090 or the ASUS TUF Gaming Radeon RX 7900 XTX OC Edition - which we just reviewed.
ENERMAX Revolution D.F. 2 850W features 100% Japanese Capacitors, 140mm compact build, and semi-fanless mechanics - so it'll slot nicely into just about any case. The PSU fan will remain static while the total system load is under 20% for some sweet 0 dB action. The Fluid Dynamic Bearing (FDB) also remains quiet when powered up - and it's done cleaning itself. ENERMAX notes that 1050W and 1200W models are coming soon, but in the meantime, you can grab the Revolution D.F. 2 850W now.