Cinemas have always been the realm of projectors, from traditional film-based projection to the rise of digital cinemas and digital projection. Some digital projectors in the home theatre space rival what you can find at cinemas with 4K and 8K images and impressive features.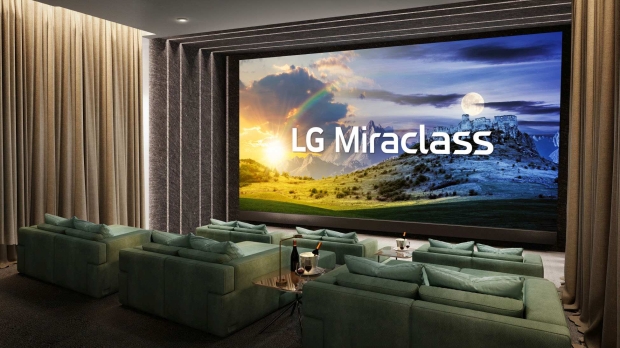 Of course, projector technology fundamentally differs from what we see in the TV and desktop display space, where it begins and ends with LED. From OLED to QLED to VA and IPS, even though there are varying levels of quality and technology and resolutions that also go up to 8K, it's still backlit or self-lit panel technology. Projectors project light onto a screen, reflecting the latest Avatar or Marvel superhero adventure to audiences.
LG Miraclass (a combination of Miracle and Class) are massive LED screens targeting theatres directly. "Ideal for theater operators eager to present moviegoers with new, premium services and immersive viewing experiences, LG's latest lineup of LED screens delivers realistic images with natural colors and deep blacks," writes the press release.
LG is set to offer 4K and 2K versions, ranging from 14 square meters up to 101 square meters.
Specs-wise, they sound very impressive, with vibrant 24-bit color reproduction, self-emissive LED pixels ala LG OLED displays, and excellent contrast ratios also ala LG OLED displays. LG adds that these displays create "strong, consistent brightness with no corner dimming and produce clear, distortion-free pictures." LG is pretty serious about LG Miraclass with management software designed to eliminate the need for projector rooms.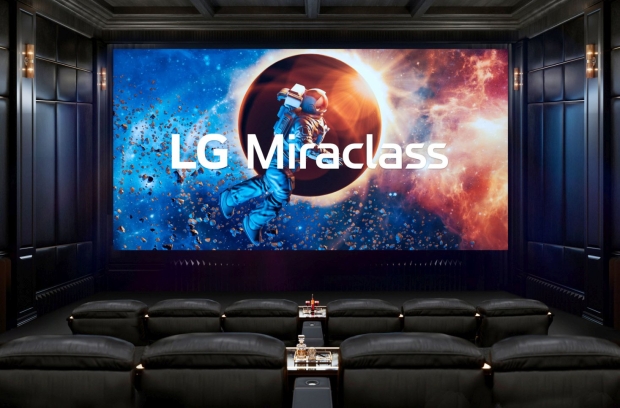 "LG is confident that LG Miraclass will satisfy the needs of operators and meet the expectations of moviegoers seeking memorable cinematic experiences. To accommodate rising demand and the diverse requirements of movie theater companies, more lineups and models will be introduced in the future."

Paik Ki-mun, LG Electronics Business Solutions Company.
The idea of an OLED-style display in a cinema sounds interesting, especially as a big fan of all things LG OLED. But, one has to wonder about what's lost when you ditch the reflective nature of traditional movie projection - which by all accounts is easier on the eyes and more comfortable to watch.