Citing official embargo info from NVIDIA, we've got a report (via Videocardz.com) that GeForce board partners are looking at April 2023 as the launch window for the upcoming GeForce RTX 4070. A specific date isn't mentioned, but it's expected that GeForce RTX 4070 models from board partners will hit retail shelves sometime during the month.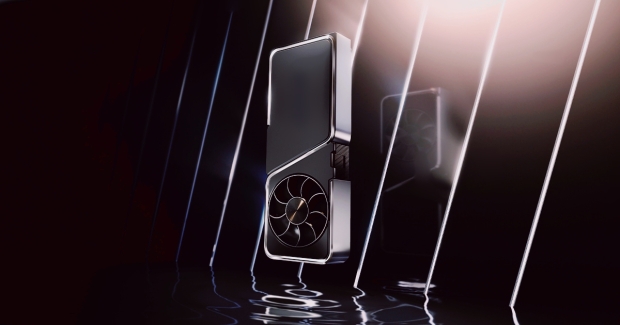 Naturally, we've seen the release dates for GPU launches change and swap around right up until the last minute. Still, with the GeForce RTX 4060 expected to launch shortly after the RTX 4070, odds are we'll be seeing these more mainstream and affordable Ada Lovelace GPUs arrive before mid-year. The GeForce RTX 4070 is rumored to feature 5888 CUDA Cores, 12GB of GDDR6X memory, and a lower power rating of 200W compared to the GeForce RTX 4070 Ti.
The GeForce RTX 4070 is also rumored to feature a lower boost clock speed, 2475 MHz, compared to the RTX 4070 Ti's 2610 MHz boost clock. Using the same AD104 chip as its basis, albeit cut down, it'll be interesting to see how its performance stacks up to the 285W TGP rating of the RTX 4070 Ti. Interestingly the RTX 4070's CUDA Core count is identical to the Ampere generation's RTX 3070, though with much higher clock speeds, the RTX 4070 should beat it in benchmarks.
Mass production on the GeForce RTX 4070 is also happening this month, pointing to an April 2023 launch window being attainable. Like everyone else, we're interested to see just how NVIDIA prices the RTX 4070 and whether or not it will target the RTX 3070's price point of USD 499. Based on recent GeForce RTX 40 series trends, we're not holding our breath on that one, with a more conservative guestimate being a price point of around USD 599.