Pictures of what we assume will be NVIDIA's GeForce RTX 4090 Ti graphics card have surfaced, showcasing a massive four-slot cooling design that features what looks to be a two-slot exhaust. This could be the reason for the vertical orientation of the I/O ports, which is an interesting design change. The images were posted by the aptly named MEGAsizeGPU.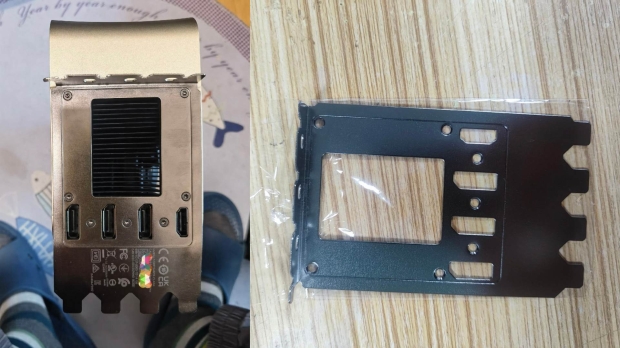 The RTX 4090 Ti, or next-gen Titan based on Ada Lovelace architecture, is expected to become the flagship GPU in the RTX 40 Series line-up. The image lists 699-1G137 SKU as the card, confirming this. The overall design will make it the largest Founders Edition GPU to date - with a more considerable physical presence than the already chunky RTX 4090 and RTX 4080 GPUs. It also features a gold-colored cooler design, putting it in the Titan-class range for NVIDIA.
It could be a prototype or the real deal; it's hard to say. As per established NVIDIA leaker Kopite7kimi, the RTX 4090 Ti, or "the beast," is the PG137-SKU0 shown here. Granted that info comes from July 2022, where AD102-450-A1 is listed as the chip alongside 18176 FP32 (CUDA Cores), 48G 24Gbps GDDR6X memory, and an eyebrow-raising 800W power limit. And with that, it would also require dual 12VHPWR 16-pin connectors.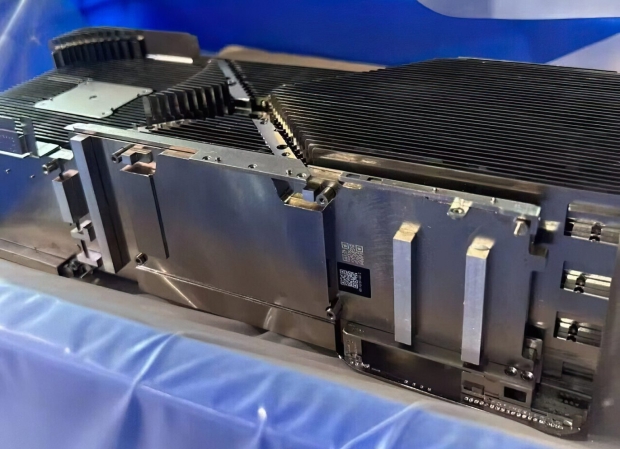 As the current Ada line-up has been praised for its power efficiency, it would be a little strange for NVIDIA to push design and specs this hard when there's nothing that can match the baseline GeForce RTX 4090 when it comes to in-game performance. So even if this is the GeForce RTX 4090 Ti, and its cooler design is finalized, it could be a while before it releases.