Thanks to chip shrinkage, more affordable processing power, and panels improving year-on-year, wearable display technology has seen continued advances. That said, getting all of that tech into something the size of everyday glasses isn't easy. And even in 2023, augmented reality (AR) smart glasses still carry the air of oversized joke glasses. This is where TCL's new RayNeo X2 comes in.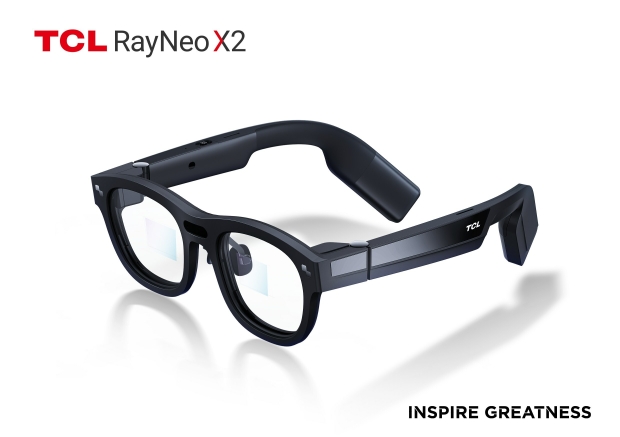 Smart glasses that might be a tad chunky but they're relatively small and stylish, with some impressive tech under the hood. We're talking full-color binocular Micro-LED optical waveguide displays that feature a high-contrast ratio (CR) of 100,000:1 with a peak brightness of up to 1,000 nits. These are high-end TV numbers, and with the glasses themselves actually looking like something you'd wear out and about they might just live up to the promise of Google Glasses from all those years ago.
With Qualcomm Snapdragon XR2 processing power some of the day-to-day usages include a smart GPS that supports gesture recognition and can seamlessly showcase nearby landmarks. Keeping things in the travel wheelhouse, TCL has even developed a way for the glasses to recognize languages and offer up real-time subtitles and captions. Very cool. All of this sits alongside the usual smart glasses stuff like on-screen notifications for calls and messages and upcoming meetings.
"TCL RayNeo has created the world's first binocular full-color Micro-LED optical waveguide AR glasses," said Howie Li, CEO of TCL RayNeo. "The technology RayNeo has developed will set the bar for future innovations in wearable AR as there is no compromise in top technology, style, or ease of use. RayNeo X2 is the new frontier of AR glasses, and we're just getting started."
There's also a camera to take pictures and record point-of-view (POV) video which you can then transfer to your smartphone. TCL is looking to expand the idea of AR glasses being something people will actively want to wear and will be kicking off a developer project in Q1 2023 to create and expand what AR glasses can do. This means the TCL RayNeo X2s will make their way into the hands of developers before their commercial debut.