Sony devotes an entire State of Play to a single third-party game
For the first time ever, Sony is devoting an entire PlayStation State of Play streaming event to a single third-party game.

Published Mon, Mar 14 2022 5:42 PM CDT
|
Updated Sun, Apr 10 2022 8:11 AM CDT
For the first time ever, Sony is devoting an entire State of Play event to a single third-party multi-platform video game.
Today Sony announced that Hogwart's Legacy, the new highly-anticipated Harry Potter RPG, will get its own State of Play stream. The stream goes live on Thursday, March 17 at 2PM PST/5PM EST on Twitch or YouTube, and will feature 14 minutes of gameplay captured on PlayStation 5 (an interesting choice considering PS5 stock is still very limited) alongside a 6-minute roundtable discussion with the devs at Avalanche Software who made the game.
Hogwart's Legacy has been mired in controversy for two main reasons: First is the transphobic comments made by J.K. Rowling, which has caused lots of fans to discourage pre-orders and purchases of all Harry Potter products, and the second is that one of the game developers, Troy Leavitt, ran a pro-GamerGate YouTube channel. Leavitt later resigned and left the game studio.
What's also interesting is that Hogwart's Legacy is also coming to PS4, Xbox Series X/S, and Xbox One consoles...yet it's the start of a State of Play. It looks like Sony has signed a marketing deal for Hogwart's Legacy and we may see some exclusive content drop for PS4 and PS5 users.
It's also worth mentioning that Avalanche and all other WB Games studios will soon be owned by Discovery Inc as shareholders have approved the huge $40 billion merger between WarnerMedia and Discovery.
The stream should reveal an official release date for Hogwart's Legacy.
Hogwarts Legacy is an immersive, open-world action RPG set in the world first introduced in the Harry Potter books. Now you can take control of the action and be at the center of your own adventure in the wizarding world. Embark on a journey through familiar and new locations as you explore and discover fantastic beasts, customize your character and craft potions, master spell casting, upgrade talents, and become the wizard you want to be.

Experience Hogwarts in the 1800s. Your character is a student who holds the key to an ancient secret that threatens to tear the wizarding world apart. You have received a late acceptance to the Hogwarts School of Witchcraft and Wizardry and soon discover that you are no ordinary student: you possess an unusual ability to perceive and master Ancient Magic. Only you can decide if you will protect this secret for the good of all, or yield to the temptation of more sinister magic.

Discover the feeling of living at Hogwarts as you make allies, battle Dark wizards, and ultimately decide the fate of the wizarding world. Your legacy is what you make of it.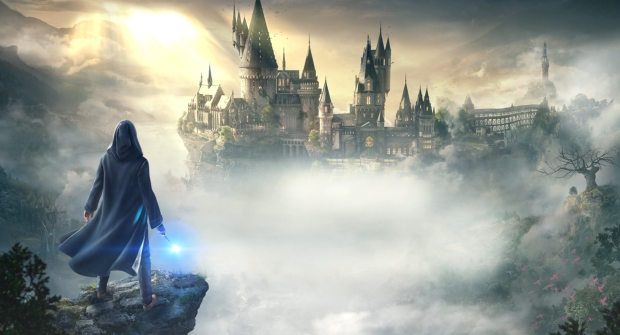 Related Tags