A quick heads up for those of you eagerly awaiting more info on the (now very) soon to be released blockbuster FPS "BioShock".
Great news! A demo will be available later tonight (around 7 PM EST apparently) but you'll be working out your broadband connection pretty hard if you want it as it is said to weigh in at 1.84GB.
This should give those of you not quite sold on purchasing the game a good opportunity to see if it's your cup of tea.
The official U.S. retail launch of the game is in fact tomorrow! -
More details
over at Shacknews.
Update:
It's out! Providing your net connection's up to the task, you can download the 1.84GB demo from popular locations all over the web, including
FileShack
,
Softpedia
,
NGOHQ
and
AusGamers
.
The lucky lads over at FiringSquad have a
full review up
already too, and dont forget that both NVIDIA and ATI have released drivers which are optimized for this new blockbuster hit as well.
The NVIDIA ForceWare 163.44 BETA drivers can be
grabbed from nzone
, and the ATI Catalyst 7.9 BETA drivers
on AMD's website
.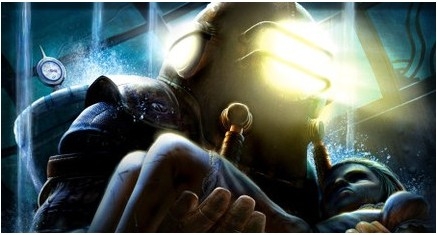 2K Games has confirmed that the PC demo of Irrational's 2K Boston and Australia's BioShock will be released for download tomorrow evening around 7pm EST. The company was sure to note that new ATI and Nvidia video card drivers will be released the same day, and should be installed for best performance.

The BioShock demo will be of an impressive 1.84GB in girth that you will be able to eagerly gulp down at FileShack. The demo will also be available on the new FileShack Quicksilver system for Mercury members with support for download accelerators with multiple connections.