Creative has added another MP3 player to its range of products, the Zen Stone Plus. The main differences between it and the original Zen Stone are the addition of a tiny round OLED display, an FM radio and an extra Gigabyte of memory.
The OLED display features a blue backlight and has a resolution of 64 x 64 pixels, enough for basic track info, but not much more. The 2GB of memory should be able to fit around 500 MP3's or 1,000 WMA's according to Creative.
The battery life is rated at around 9.5h, which isn't bad considering the original Zen Stone is rated at 10h. Somehow Creative has also managed to decrease the weight by 4 grams, not a bad feat at something that only weighs 21 grams to start with.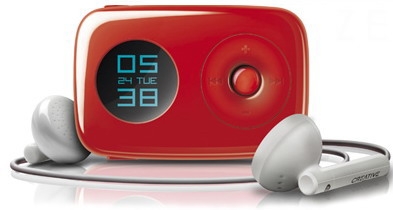 The built in FM radio won't be available in all territories, which really is a shame, but due to various taxes, this doesn't seem to be part of the European version of the Zen Stone Plus. Creative has also added voice recording via a small built in microphone, but this seems like a fairly pointless feature to add.
The Zen Stone Plus connects to your computer via USB 2.0 and it uses standard drag and drop for file transfers, so there's no need to mess around with drivers or any annoying software. Finally the Zen Stone Plus has a built on stopwatch, a great feature for anyone that wants to take their MP3 player for a jog.
No price has been revealed as yet, although we'd expect it to cost about twice as much as the Zen Stone, if not a little bit more, based on the extra features that have been squeezed into it. It will be available in a wide range of colours, just as the original Zen Stone.
You can find out more about the Zen Stone Plus by clicking
here
and you can check out a YouTube video of it
here