Gabe Newell says we're closer to Matrix-level technology than we think
Valve's CEO has touched on just how close the human race is to designing brain-computer interfaces.
Published Mar 19, 2020 2:41 AM CDT
|
Updated Tue, Nov 3 2020 11:44 AM CST
2 minutes & 2 seconds read time
When the term 'brain-computer interfaces' is mentioned, one of the first things that spring to mind is The Matrix. But just how close are we to bringing that movie into reality?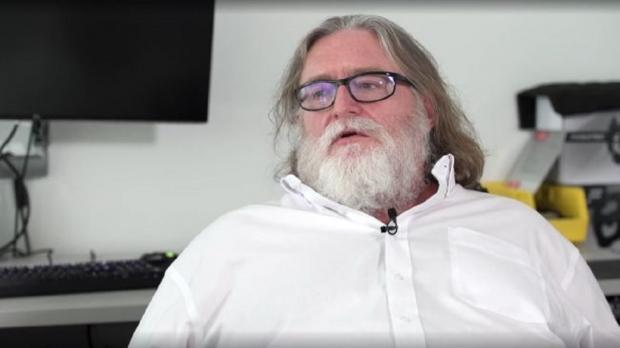 According to Valve CEO, Gabe Newell, we are closer than one might think. In a recent interview with IGN, Newell discussed designing Valve's new title, Half-Life: Alyx. At the same time as discussing the titles development, Newell touched on the future of computing and how eventually the human race will be able to link computers to brains for the ultimate interface. Here's what Newell said when talking about the future, "The area that I'm spending a lot of time on has been growing out of a bunch of research that occurred a while ago on brain-computer interfaces."
He continued and said, "I think that that's kind of long lead stuff, so that's kind of the background thread that I get pulled back into when other things aren't demanding my attention." At the moment, human brains can communicate with computers, but in mostly sending and receiving signals. Overall the communication can only happen in extremely limited ways. Even though that might be the case now, Newell believes that "We're way closer to The Matrix than people realize."
He continued and said, "It's not going to be The Matrix-The Matrix is a movie and it misses all the interesting technical subtleties and just how weird the post-brain-computer interface world is going to be. But it's going to have a huge impact on the kinds of experiences we can create for people."
Newell further explained that there are several different parts of the brain's interfaces that will come into play when designing a brain-computer interface. Newell also mentioned that when it comes to actually designing this new level of technology and attempting to figure out its problems ahead of time, it's like "trying to describe the internet to somebody who'd never used the internet before."
Here's Newell's take on brain interfaces, "It turns out that your brain has really good interfaces for some things and really badly designed, kludge-y interfaces for doing other things. And the fact that your immune systems gets involved in your perceptions of temperature means there are all sorts of weird parts of your brain that participate in the sensation of being cold, whereas things like your motor cortex or your visual cortex are much more tractable problems. And that's what I mean. We're going to learn a lot as we proceed as to what things work and what things don't, what things are valuable to people and what things are party tricks that don't really matter in the long run."
Related Tags